Body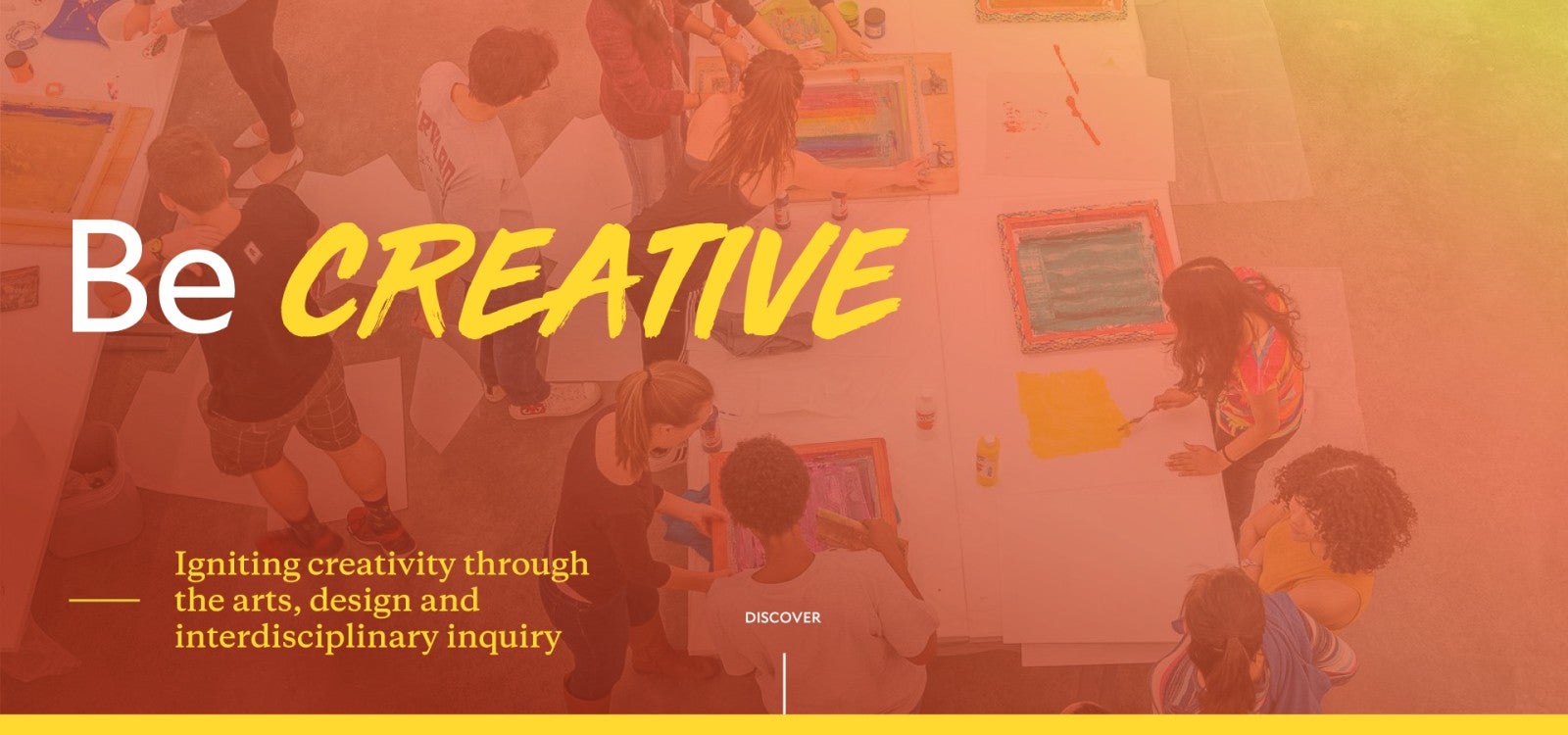 Fostering creativity is at the heart of unconventional wisdom. We will give our students and faculty every opportunity to think outside the bounds, to take risks and pursue the unknown, to dig deeper and seek connections, and to embrace their imaginations, as artists and innovators.
Through Be Bold, we will produce a new era of creative contributions by deepening our commitment to the arts and sparking new connections between disciplines. This includes a significant expansion of our west arts campus, inclusive of the new Brockman Music and Performing Arts Center, the Moody Center for the Arts and a new student and faculty arts building. We also will strengthen efforts to enhance access and inclusion in the arts, provide the tools and spaces to design new technologies, engage students in reimagining our built environment, and tackle big questions in politics and social thought.
From designing unexpected technologies and environments, to shining on the brightest stage as performers, students crave opportunities to express their original ideas.
This is the future of bold creativity.
With your support, we will...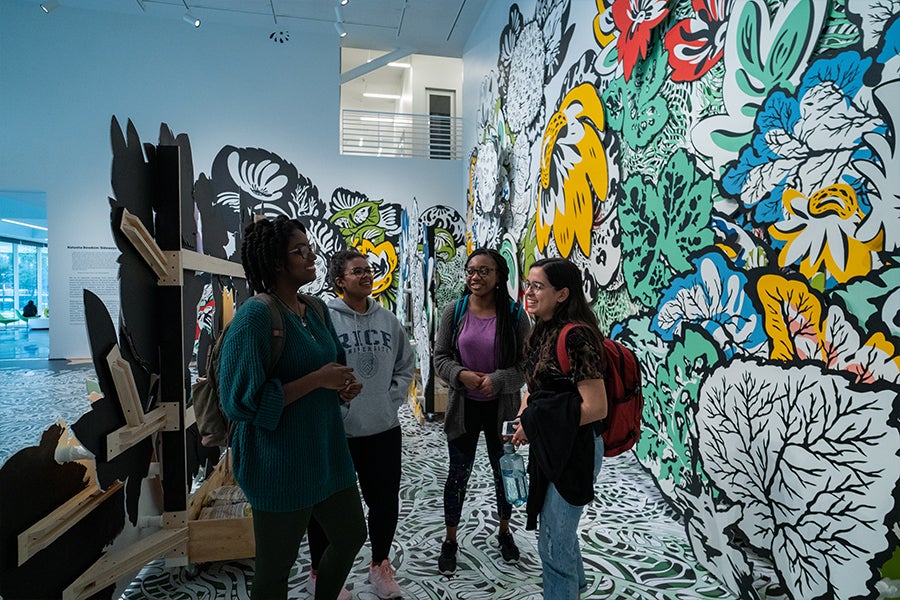 Embolden creative thinking, original expression and cross-campus collaboration through the Moody Center for the Arts.
The Moody encourages creative thinking and original expression, enriches curricular innovation, and promotes cross-campus and community collaboration through transformative encounters with the arts. Through Be Bold, we will pave the way for the next decade of extraordinary art experiences by securing endowed funding for a range of dynamic programming, including performances by cutting-edge creators, exhibits and public talks by world-renowned creators. Endowed funding also will create a sustainable base of support for the extraordinary Rice Public Art program, home to the James Turrell Twilight Epiphany Skyspace, Jaume Plensa's Mirror, and several other notable installations and public works. For more information, please visit moody.rice.edu.
Create a new home for the visual and dramatic arts that draws students from all schools at Rice and completes a connected arts campus.
The visual and dramatic arts at Rice have grown considerably since the late 1960s, when Houston arts icons Dominique and John de Menil made an extraordinary gift to bring a team of art historians, an art library, and a photography and film program to Rice University. A visionary new arts facility will build on this tradition and pave the way for more dynamic art classes and collaborations, as well as a fully integrated and connected arts campus. For the first time, Rice visual arts students and faculty will work and study in a central location — thus opening new and exciting avenues for creative experimentation and collaboration.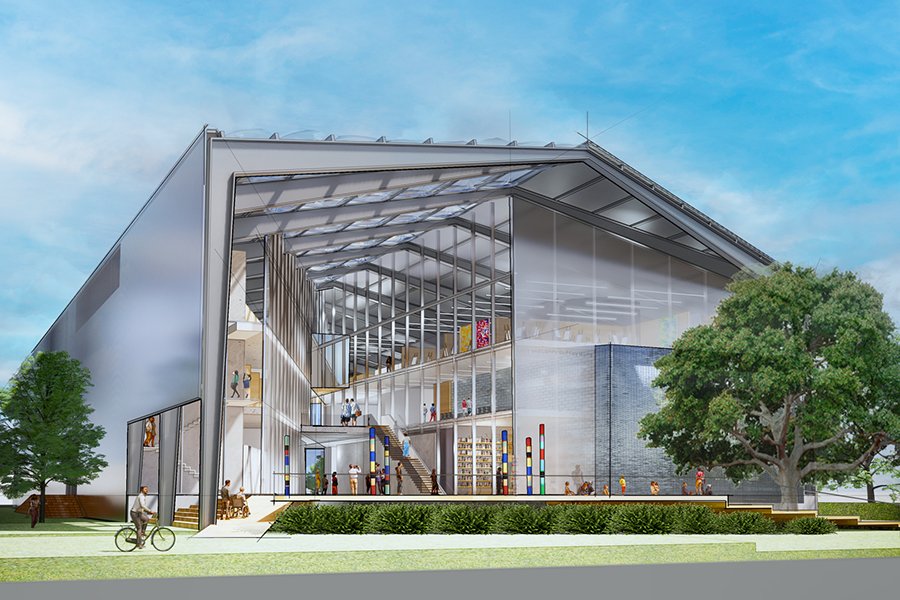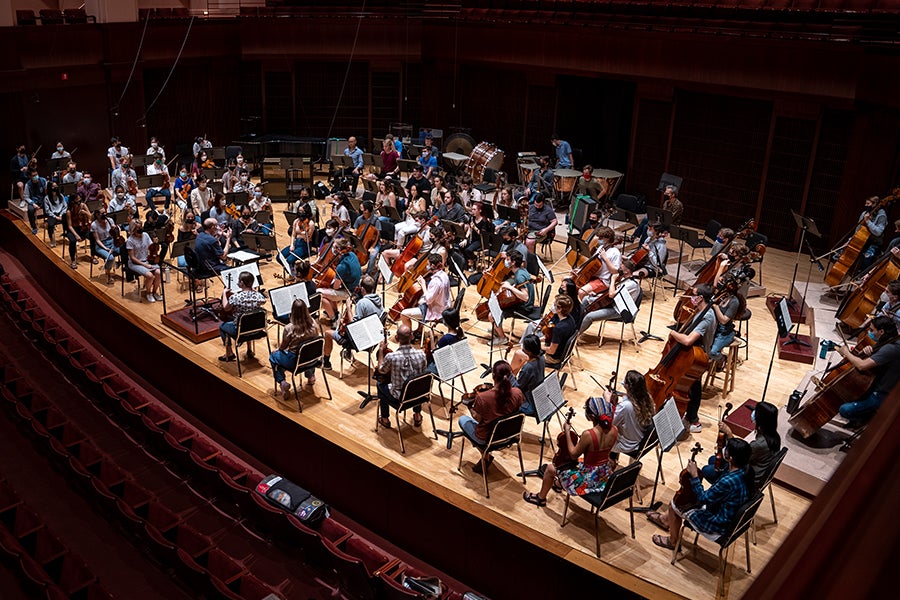 Provide talented young musicians with unparalleled opportunities for artistic and professional development.
The recently completed Brockman Music and Performing Arts Center and Brockman Hall for Opera place the Shepherd School of Music among the nation's most prestigious collegiate music programs, positioning the opera program to rival our long-renowned orchestral program. Through Be Bold, we will continue to build on this extraordinary momentum to recruit exceptional talent through merit-based scholarships, engage with our city to expand access to our musical programs, and position Rice as the regional hub for young emerging artists and community-based art collaborations.
Reimagine education in a state-of-the-art setting – solving real-world problems and challenges.
Since its founding, the Oshman Engineering Design Kitchen has set the standard for hands-on collaborative design and creativity in engineering. With student demand tripling over the last 10 years, we aim to expand the OEDK's footprint and impact: more space for large-scale oil and gas projects, underwater robotics, aerospace engineering, water purification, global health facility-level installations and mobile medical clinics for local charities. Increased meeting and workspace to allow all students access to faculty and staff mentorship, as well as peer-to-peer support from design teams across campus. And larger common areas accommodate conferences to expose students to engineering work on a national level and grow Rice's reputation for innovation in the field. For more information, please visit oedk.rice.edu.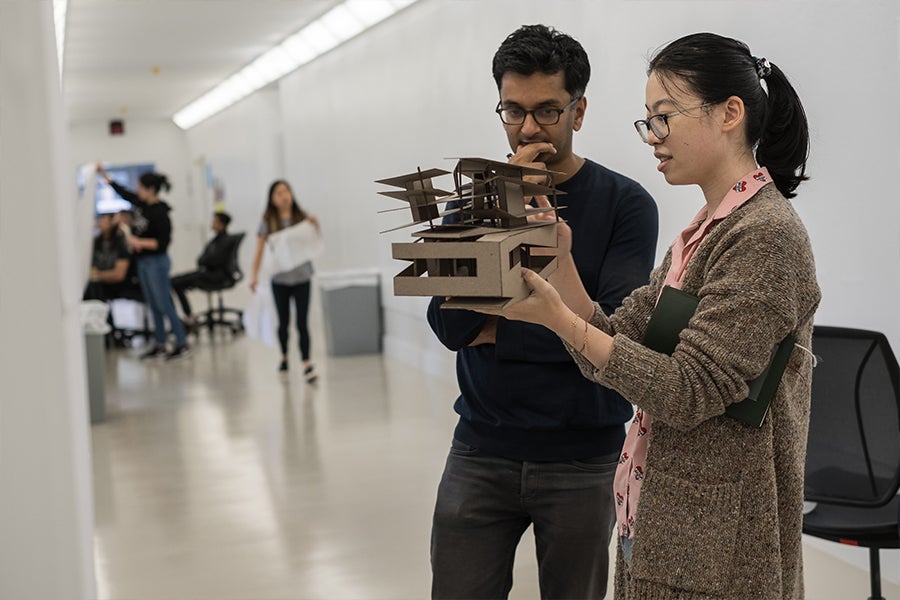 Train students to approach architecture as a cultural practice that has historical resonance and modern-day relevance.
The Rice School of Architecture depends on a corps of dynamic researchers and teachers who excel in a think-tank environment, gravitate toward innovation and enhance the conversations so essential to the architectural discipline. To this end, we are raising funds for faculty research, student initiatives and travel. We continue to enhance and grow spaces such as the highly anticipated Cannady Hall, which will attract top students and faculty, provide exhibition space, expand flexible teaching space and offices, and provide the workspaces and tools of practicing architects. For more information, please visit the RSA website.
Teach students to engage with the big political questions at the intersection of politics, law, philosophy and history.
Politics, Law and Social Thought is a joint program of Rice's School of Humanities and School of Social Sciences that enables Rice students to successfully engage with the big political questions relevant to contemporary society in a global setting. Political theory is the backbone of our understanding of modern democracy and law and it shapes the way democracies work--from government to protest, from protest to revolution and back again. Growing our resources will allow us to expand this promising program and foster our students' pathways to careers that change the world.