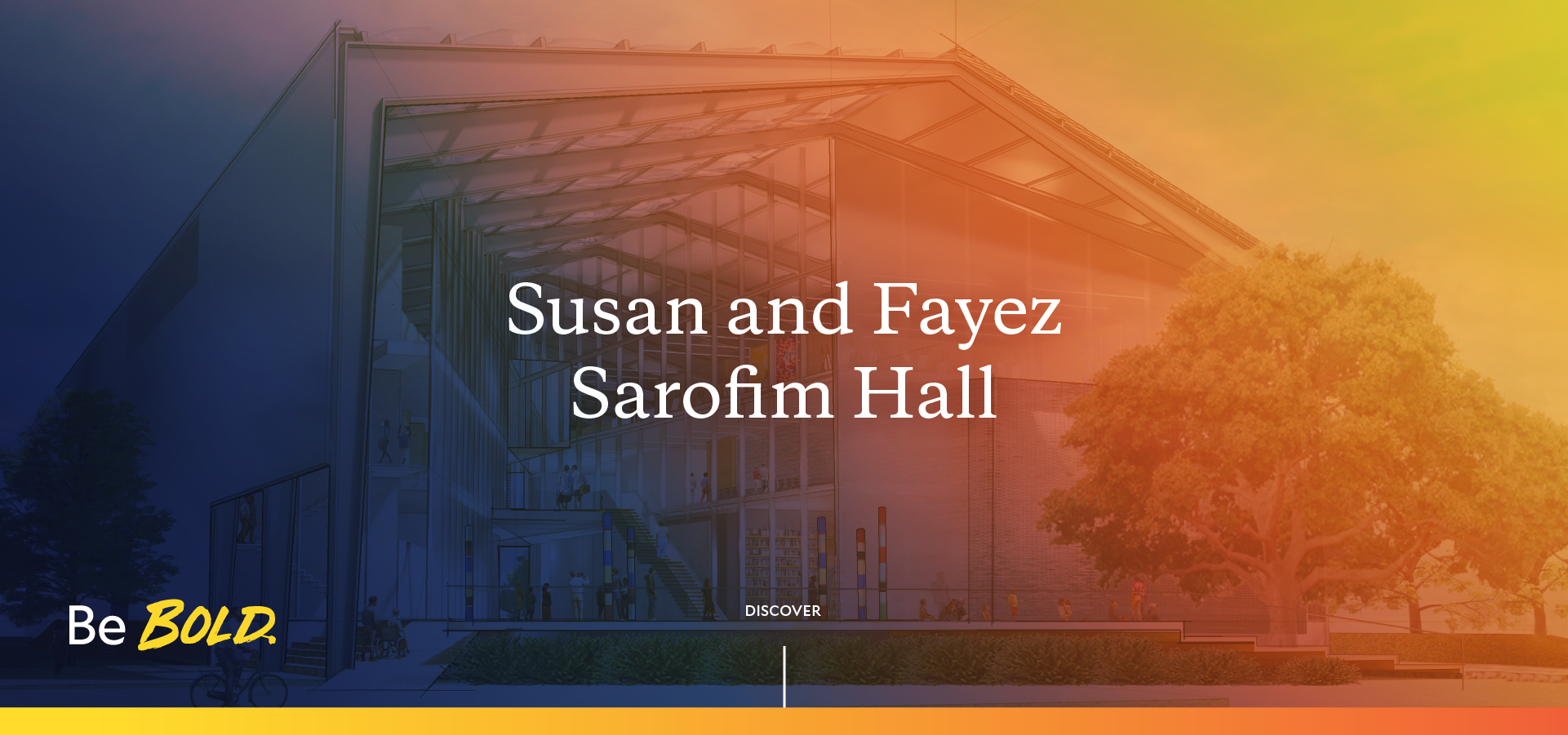 A New Home for the
Visual and Dramatic Arts
Join us in fulfilling the vision for arts innovation and excellence at Rice. The student and faculty arts building, which is currently in the design process, will be realized through a combination of university funds and donations, including a lead gift from Susan and Fayez Sarofim and other generous supporters of the arts. Once completed, the facility will house a growing arena of arts teaching and learning at Rice, supporting and invigorating a new generation of creative, innovative Owls.
The arts at Rice have grown considerably since the late 1960s, when Houston luminaries Dominique and John de Menil, with a team of art historians, established an art library and a photography and film program at Rice University. Building on this legacy, a generous lead gift from Susan and Fayez Sarofim paves the way for a dynamic new facility that will once again fully integrate and connect the arts on our campus.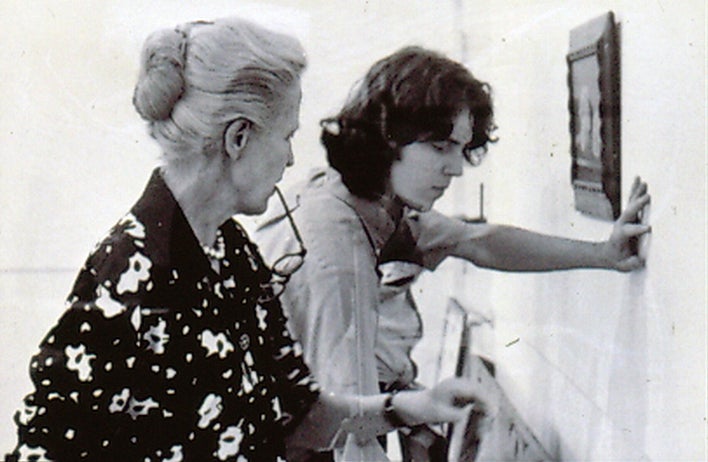 Houston arts icon Dominique de Menil, pictured with a Rice student in 1972.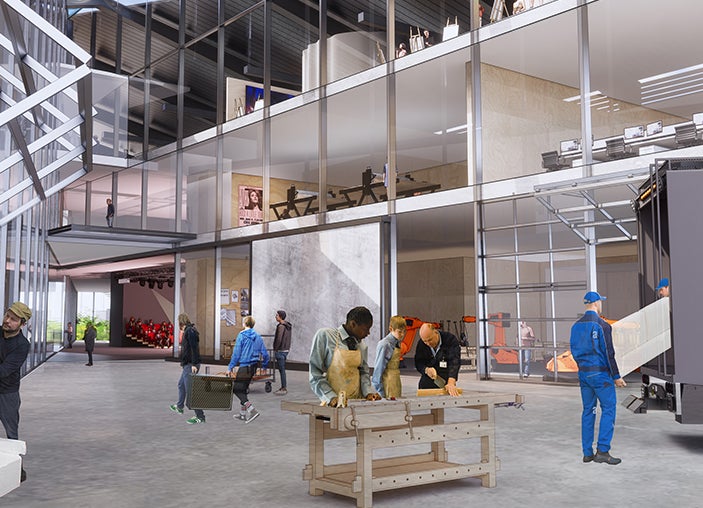 The 80,000-square-foot Sarofim Hall will be a constant creative site that blends instruction and exhibition. In addition to providing a new state-of-the-art cinema, flexible performance lab, adaptable classrooms and a workshop, the building will be equipped with spaces designed to encourage experimentation with and between disciplines. Sarofim Hall will foster a research-driven creative ecosystem that defines contemporary art.
Ultimately, this much-anticipated facility will elevate the creative arts at Rice in three key ways. It will support the surging student demand for these Humanities courses, which serve roughly a quarter of the school's undergraduate population. It will finally provide an innovative nerve center for our art faculty and students. And it will cement the southwest corner of campus as a vibrant district, joining the nearby Moody Center for the Arts and Shepherd School of Music facilities to create a world-class resource for Rice students and faculty, as well as the larger Houston community.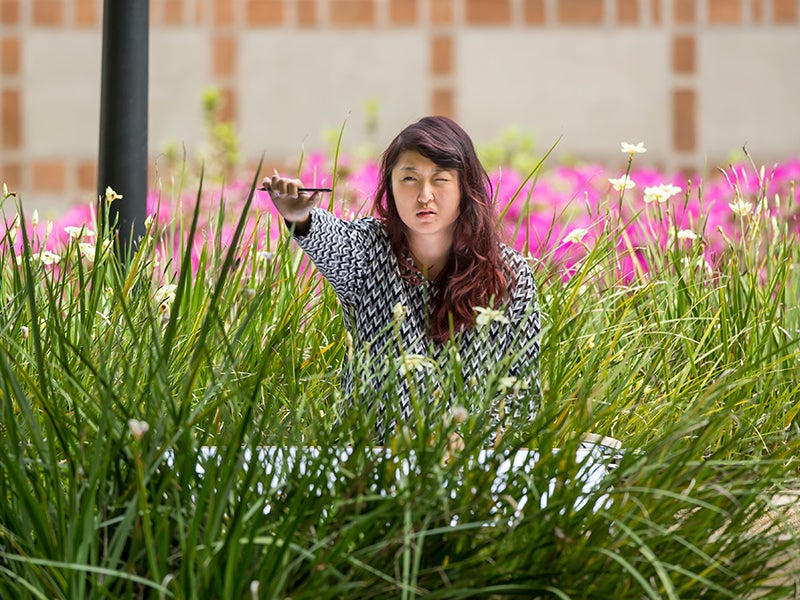 A Nerve Center for Research-Driven Creativity
Whereas art courses were previously scattered across campus, Sarofim Hall offers a central space for faculty and students to coalesce, collaborate and create. Nearly every corner of Sarofim Hall, from indoor/outdoor workshops to a performance lab to flexible classrooms, will be equipped to spark creative encounters with the arts and fuel collaborations that generate new ideas.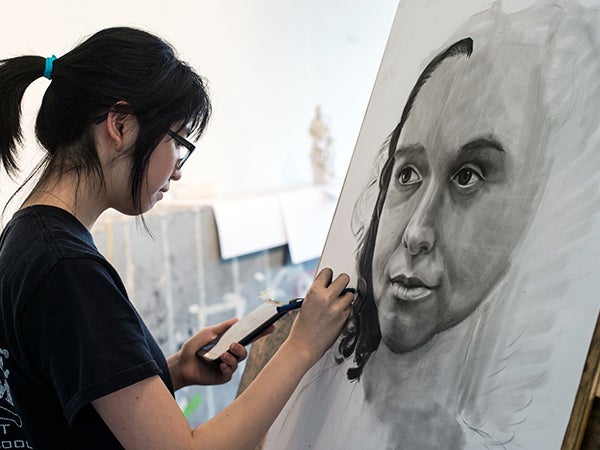 Rice Arts Corridor
Poised near Entrance 8 on the west end of Rice's campus, Sarofim Hall will welcome the vibrant Houston arts community to its exhibits, performances, screenings and more. Its proximity to the Moody Center for the Arts, the Turrell Skyspace and the Brockman Music and Performing Arts Center will connect the illustrious past of the Rice Media Center with the new trajectory of the arts at Rice.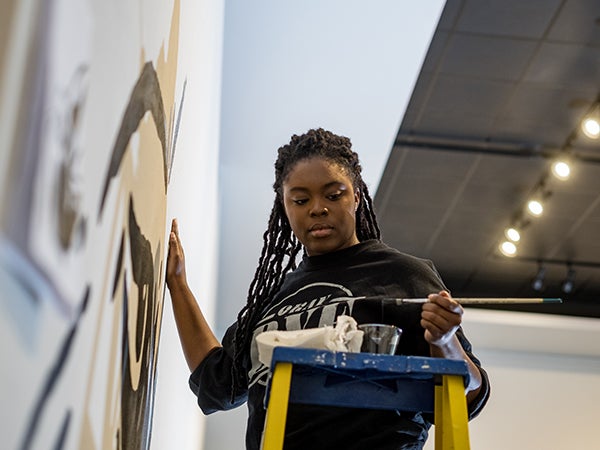 Meeting Student Demand
Sarofim Hall is essential to meeting the ever-increasing demand for art classes and providing new opportunities to collaborate and create. Our visual and performing arts courses serve around 800 students each year, roughly a quarter of the undergraduate population, and it is estimated that it could exceed 1,500 as we continue to increase faculty, add space and engage with a variety of majors.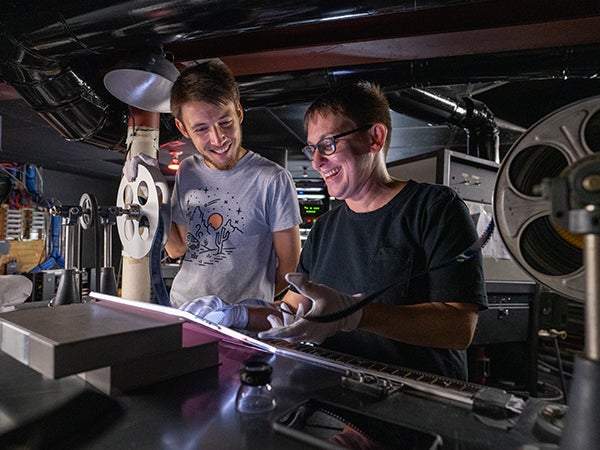 A New Gateway to Campus
"Cross-disciplinary discourse is a hallmark of the arts in the 21st century, but it has been difficult at Rice since its facilities are scattered all over campus. Sarofim Hall will not only bring these programs together for the first time, but also facilitate experimentation and collaboration between disciplines through the use of open, transparent, indoor/outdoor and public-facing space."
—Charles Renfro '89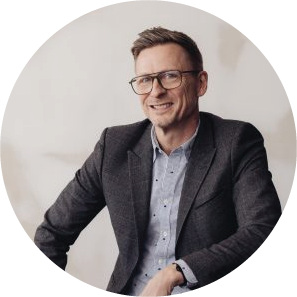 Rice's new home for the student arts is designed by the internationally acclaimed firm Diller Scofidio + Renfro and a team helmed by Rice alumnus Charles Renfro '89. With architecture honoring the legacy of the former Rice Media Center and Art Barn, the new Sarofim Hall will be an inventive take on the prefabricated building, incorporating exhibition areas, labs, studios, shops, faculty offices and other facilities serving as collaboration points for artists across mediums. The striking design for Sarofim Hall frees the steel frame from its skin, transforming a hermetic building into an extroverted mini-campus, welcoming students, faculty and the general public into its protected exterior spaces to engage with the arts at Rice.
The rendering below shows the view from Stockton Drive (entrance 8) highlighting the west side of the facility.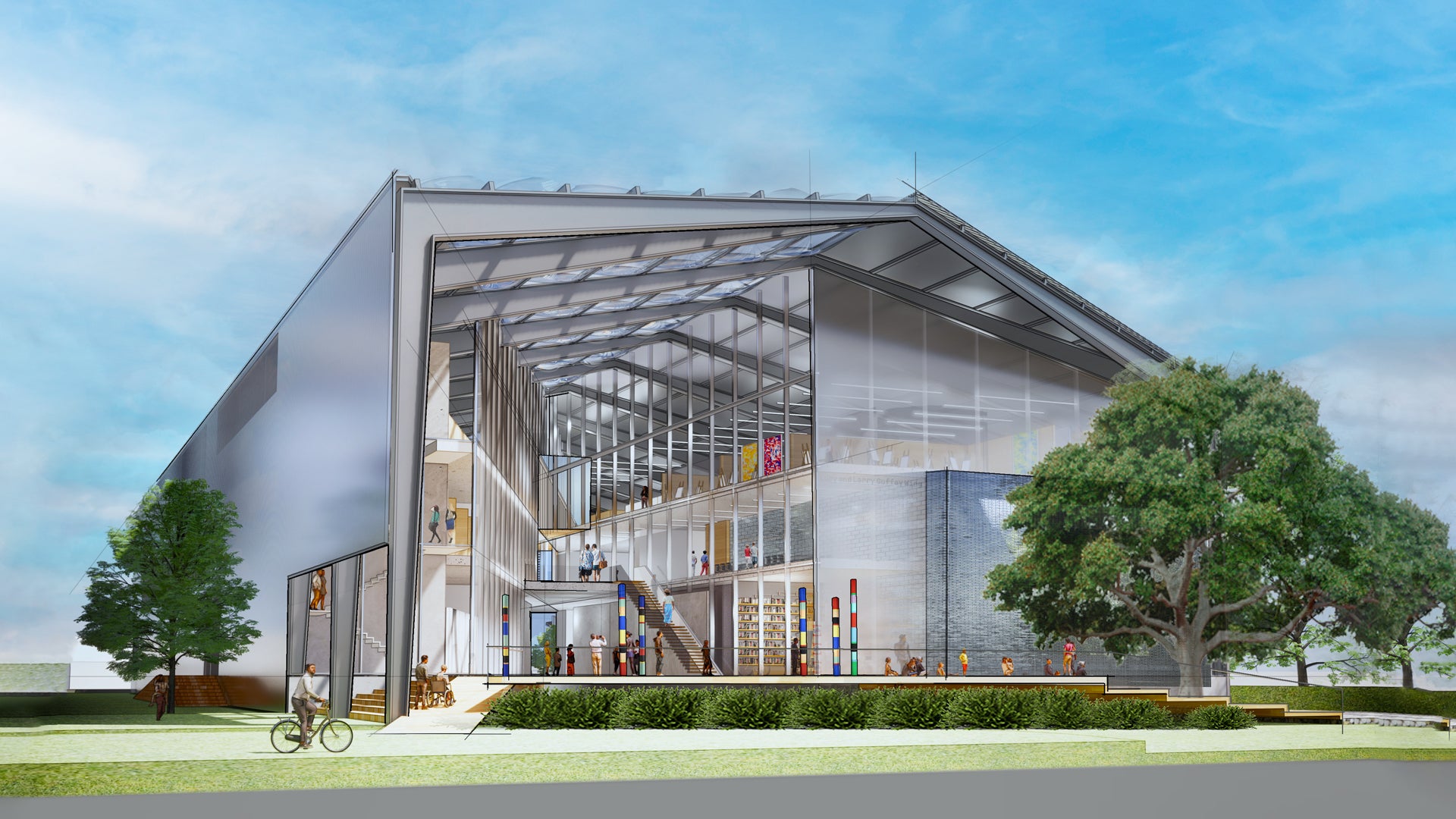 Invest in the arts
Partner with us to elevate the creative arts at Rice. To discuss gift options, please contact a member of our development team: