The Humanities at Rice pursue the big questions in our classrooms and beyond. Our study of human capacities, culture and creativity develop our students into thinkers and leaders — in their careers and through their contributions to society. Drawing upon the humanistic skills of analysis, comparison and critical interpretation, we foster humanities engagement with medicine and law, science and technology in our study of medical humanities, environmental and social justice, global cultures and inequities, religion, ethics and values in historical and contemporary perspective. Our commitment to the arts recognizes that artists have a vital role in shaping our changing world and how we experience it. The student and faculty arts building, made possible by a lead gift from Fayez Sarofim, will open a new and vibrant home for the student arts at Rice, with flexible spaces that will change as art itself reaches into new realms of technology and performance in the coming years.
It is our responsibility to widen opportunities for Rice students and provide them with cutting-edge faculty, spaces for learning and collaboration, transformative courses and internships that inspire and prepare them for meaningful lives. There is no location where we are better poised to do so than in the Gulf Coast metropole of Houston, the fourth largest and most diverse city in the United States, a city shaped by the arts and a dynamic urbanism, by migrations and diversity, by medical innovation and climate disasters, by the capacity for change and innovation. Growing our resources will allow us to expand our most promising programs and foster our students' pathways to careers that change the world.
To explore how your generosity can have a transformative impact, please contact Emily Stein, Senior Director of Development, at ems12@rice.edu or (713) 348-3424, or Tiffany Rechsteiner, Associate Director of Development, at Tiffany.P.Rechsteiner@rice.edu or (713) 348-6318.
For more information about the School of Humanities, visit humanities.rice.edu.
A New Home for the Future of the Visual Arts
"The student and faculty arts building will house a vibrant and growing arena of arts teaching and learning at Rice and will foster innovations and collaborations that draw students from all schools at Rice, most notably engineering, architecture and the humanities." —Dean Kathleen Canning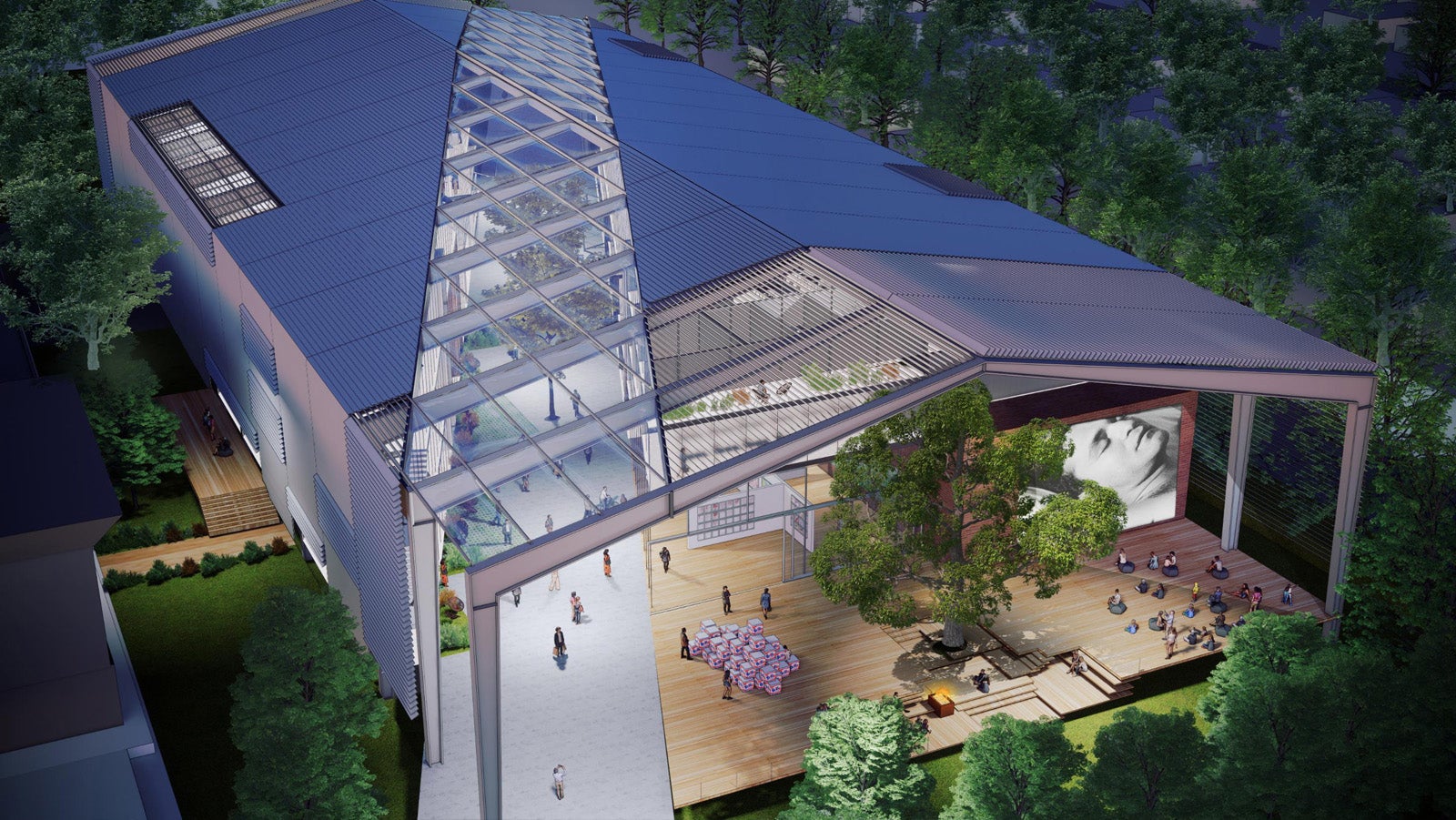 We invite you to mark your own bold impact on Rice's future. Let us know what programs and opportunities you would like to discuss by filling out a simple contact form.