Recognition Societies
Rice University's recognition societies celebrate the remarkable difference our generous donors make across the university.
---
Annual Giving Societies
The Parliament
parliament (n.) — a gathering of owls
The Parliament is Rice University's loyalty giving society dedicated to recognizing Owls who — by making a gift anywhere at Rice for three or more consecutive years — advance Rice's students, campus and community.
Parliament Recognition
Individuals in The Parliament will be acknowledged annually and receive special recognition for milestone years of consecutive giving (3, 5, 10, 15, 20 and 25+ years). Give this fiscal year (July 1–June 30) to ensure your recognition and maintain it by giving every fiscal year!
Questions? Please review the Parliament FAQ or email giving@rice.edu.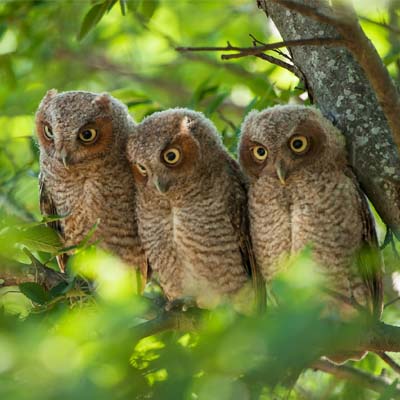 Rice Annual Fund Leadership Giving
The Rice Annual Fund relies on a strong tradition of leadership giving to support the scholarships, academic resources and campus life initiatives that keep Rice unique and vibrant.
Recognition at one of these levels is based on unrestricted gifts to the Rice Annual Fund, including corporate matching gifts, during one fiscal year (July 1–June 30):
Leadership Recognition Societies
Gifts to the Annual Fund at or above the leadership level make up a very significant proportion of giving totals. When you give at the leadership level to the Annual Fund, you make a very real difference for our students and faculty.
Recognition at one of these levels is based on unrestricted gifts to the Rice Annual Fund, including corporate matching gifts, during one fiscal year (July 1–June 30):
| Recognition Societies | |
| --- | --- |
| Campanile Society | $50,000 or more |
| Sallyport Society | $25,000–$49,999 |
| Lovett Society | $10,000–$24,999 |
| Brown Society | $5,000–$9,999 |
| Charter Society | $2,500–$4,999 |
Young Alumni Leadership Recognition Societies
Young alumni make up 27 percent of Rice University's overall alumni base. That represents a significant proportion of our alumni — and the potential to make a big difference as volunteers and donors.
Young alumni who give at the leadership level enjoy special recognition and Rice networking opportunities as members of the Edgar Odell Lovett Society or Charter Society. There were 84 young alumni who became philanthropic leaders in 2020—2021.
| Lovett Society | |
| --- | --- |
| Class of 2011-2012 | $2,500 |
| Classes of 2013-2021 | $1,000 |
| Charter Society | |
| --- | --- |
| Classes of 2011–2012 | $1,000 |
| Classes of 2013–2017 | $500 |
| Classes of 2018–2021 | $250 |
To learn more about giving at the leadership level, please contact Nick Stinson, Director, Rice Annual Fund, at 713-348-4427 or nstinson@rice.edu.
Rice Family Fellows
The Rice Family Fellows program is a giving society for parents and family members who are committed to fulfilling the university's mission to provide a transformative undergraduate education to its students. By generously supporting the programs and initiatives that matter most to their students, Family Fellows are philanthropic leaders in the Rice community.
Family Fellows share a personalized connection with Rice leadership. Through experiences like specialized campus tours and exclusive communications from deans and faculty members throughout the year, Family Fellows are able to deeply engage with the university. Family Fellows and their Owls are also invited to signature events – past examples include a reception with distinguished faculty during Families Weekend in the fall and dinner with President Leebron in the Spring.
For more information about joining the Rice Family Fellows, please contact Diane O'Brien, director of development for parents and families, at 713-348-3287 or dobrien@rice.edu.
---
Lifetime Recognition Societies
The Captain James Addison Baker Society
The Baker Society was named in honor of Captain James Addison Baker, who safeguarded the will of Rice's founder, William Marsh Rice, and played a key role in advancing the university. The society recognizes the generosity of alumni and friends who have named Rice as a beneficiary of a will, trust, retirement plan or other deferred gift arrangement.
To learn more about the Baker Society and your legacy at Rice, please contact the Office of Gift Planning at 713-348-4624.
The Legacy Society
Rice was established with a $4.6 million bequest from William Marsh Rice. From this remarkable gift emerged the vision for an international research university that placed "no upper limit" on its educational endeavor. The Legacy Society honors the philanthropists who have advanced the university by making gifts that match or exceed Rice's exceptional bequest.
William Marsh Rice Society
The William Marsh Rice Society, which was established during the 80th anniversary of Rice's opening, recognizes the generosity of individuals who have given $250,000 or more to the university.