Body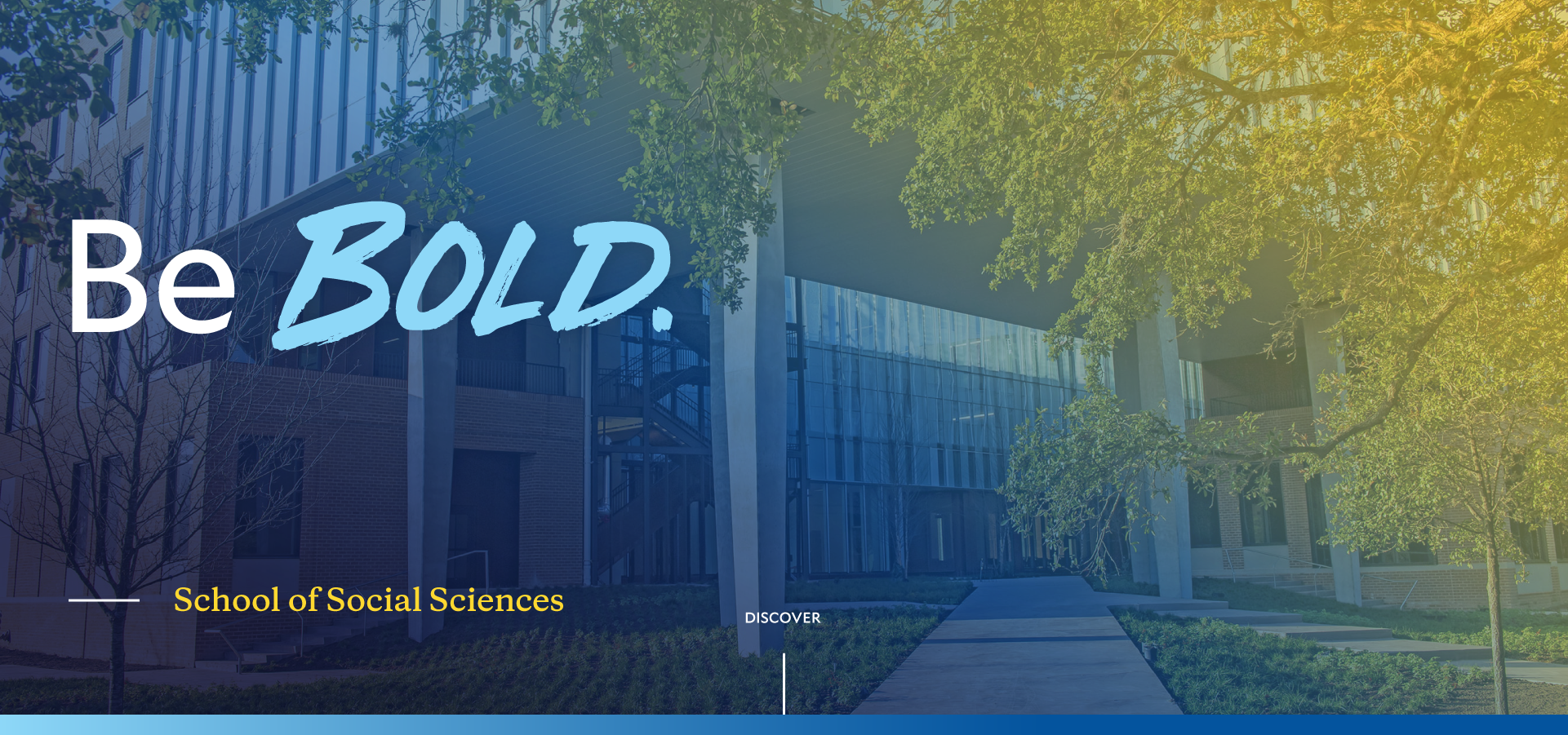 School of Social Sciences
Bold societal solutions stem from exploring the spectrum of social scientific research through groundbreaking discovery, experimentation, and empirical analyses that investigate the intricacies of human behavior and society's institutions. The innovative research in the School of Social Sciences examines the biggest challenges the world faces, including political, economic, and social change.
We ask questions like: Under what employment circumstances do working mothers exhibit the healthiest behaviors? How do sustainable energy solutions impact society, and how do federal storm recovery efforts impact inequality in communities? What are the ethics of studying ancient DNA? Why do older women in India face excessive mortality? And how do Texas voters feel about changes to their access to the ballot?
Through the Be Bold campaign, the School of Social Sciences will push the boundaries of research with unmatched teaching and learning opportunities.
With your help, we will:
Invest in a Research Innovation Fund that supports transformational social science research for both faculty and students.
Grow the Center for African and African-American Studies, an interdisciplinary partnership with the School of Humanities that serves as a clearinghouse for critical conversation, instruction, research and community outreach.
Train students and faculty from across the school with innovative research methods through the STaRT@Rice program (Statistical Training and Research Techniques).
Endow professorships to attract exceptional scholars who will respond to the greatest social sciences challenges.
And expand Gateway, our signature undergraduate professional development program that connects students with internships, research, international experiences and networking opportunities.
To explore possibilities and discuss your impact, contact Sylvia LeBlanc, Director of Development for Social Sciences, at sylvia.d.leblanc@rice.edu or 713-348-4482.
For more information about the School of Social Sciences, visit socialsciences.rice.edu.
Giving to Rice
Development & Alumni Relations
P.O. BOX 1892
Houston, Texas 77251-1892
Phone: 713-348-4991
Email: giving@rice.edu