Body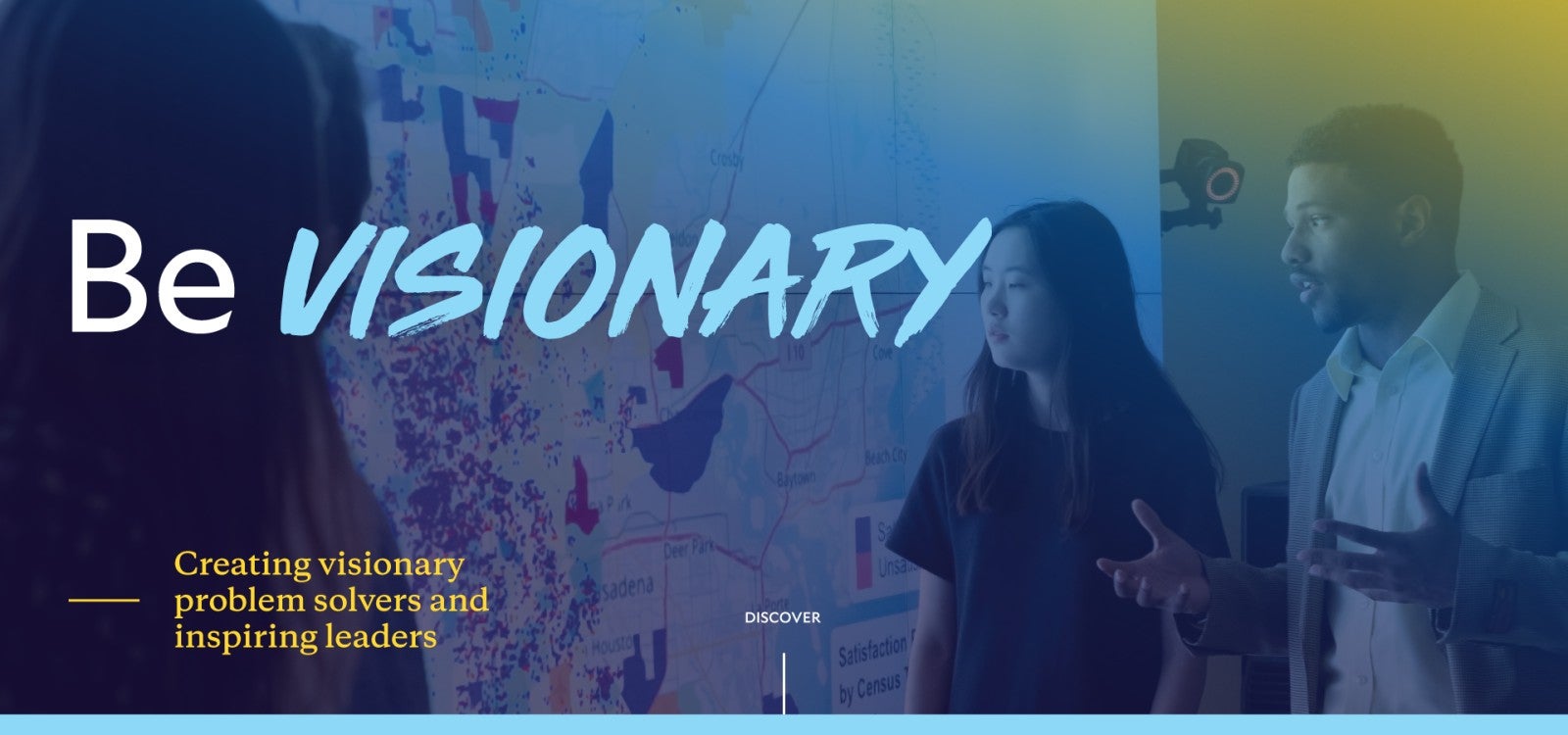 With health and economic disparities widening, geopolitical conflicts deepening and shifting constantly, and emerging technologies and social unrest pushing us across new ethical frontiers, the demand for ethical and innovative leaders is clear. We need brilliant, entrepreneurial-minded people who have the courage to make an impact and the integrity to do what's right, especially when it's hard.
Through Be Bold, we will give students academic rigor, inspiring faculty, opportunities to take risks and a learning environment that starts here on campus and spreads to the wider world. And they will give right back. They'll design buildings and cancer-fighting drugs; they'll engineer bridges and peace talks; they'll lead companies and medical teams; and they'll write music and constitutions for new democracies.
Give our students the opportunities to take risks and lead with integrity, and they will change lives.
With your support, we will...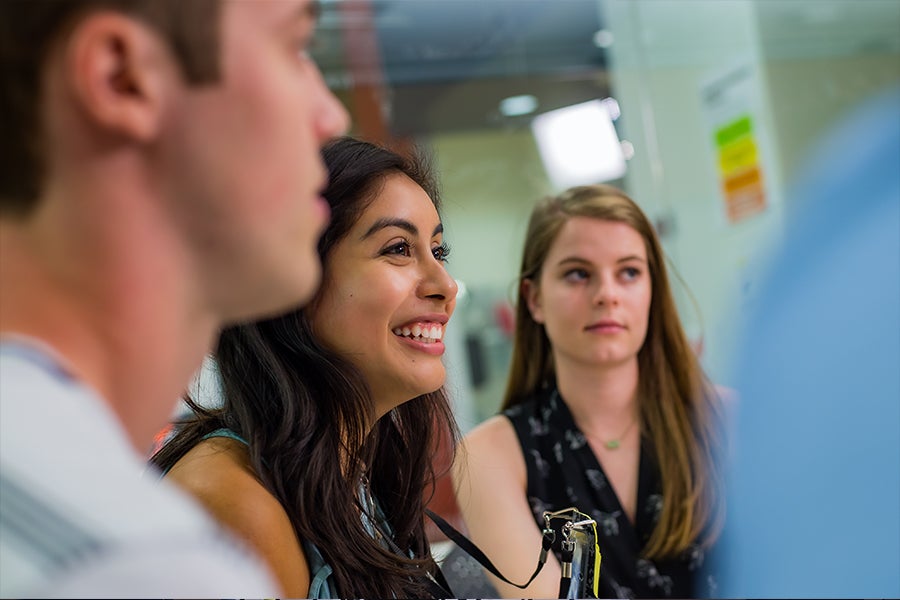 Create a national model for evidence-based leadership development that works for all students, from all backgrounds.
Programs such as the Doerr Institute for New Leaders seek to elevate the leadership capacity of all Rice students, regardless of their previous experience or chosen discipline. By continuing to invest in evidence-based techniques and personalized mentorship, we will set a standard across higher education.
Prepare students to be the next generation of entrepreneurs and innovators — in whichever industry they choose.
Students crave opportunities to develop the entrepreneurial skills, connections and perspectives that will transform their ideas into real world impact. The Liu Idea Lab for Innovation and Entrepreneurship provides the experiential courses, co-curricular opportunities and an array of resources to support their learning.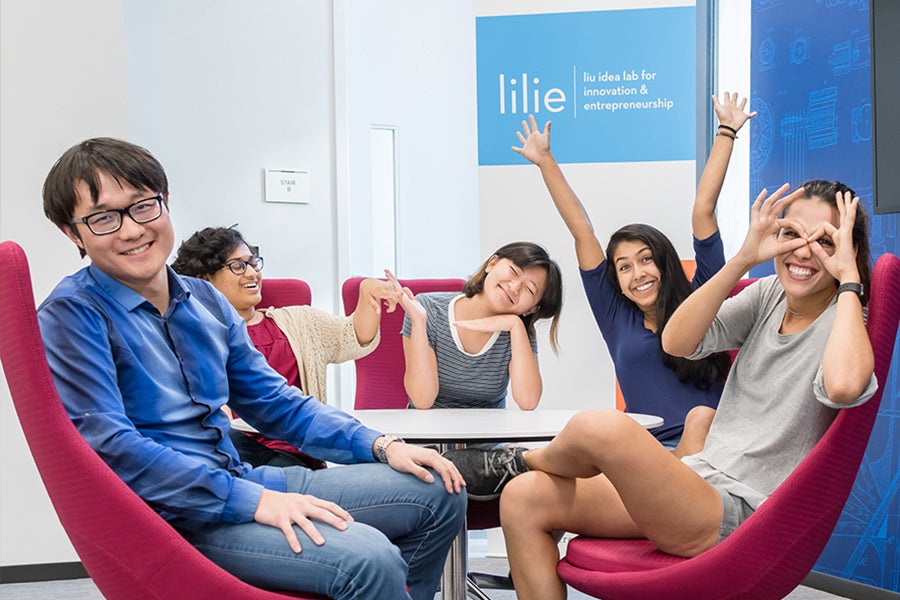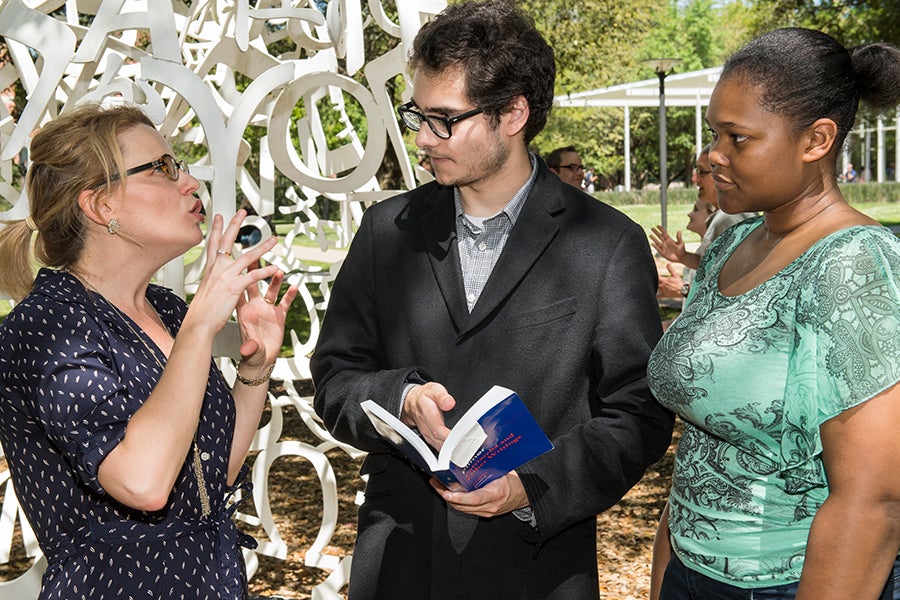 Help students transform complex data to knowledge to action.
The Rice Center for Transforming Data to Knowledge (D2K) continues to demonstrate that with faculty support and hands-on learning experiences, students are more than capable of contributing solutions to real-world problems. Through a learning lab that matches student-faculty teams with campus and community partners, as well as co-curricular programs and data-thons, D2K fills an important role in students' educational development and contributes to a high demand for data science expertise.
Equip all future leaders with a strong ethical framework.
The Ethics Initiative at Rice seeks to expand our high-quality ethics program in philosophy across the humanities, sciences, engineering and broader campus. Through expanded courses, lectures and hands-on ethics workshops, we will equip our students with a foundation of ethical inquiry and problem-solving they need to lead in a complex world.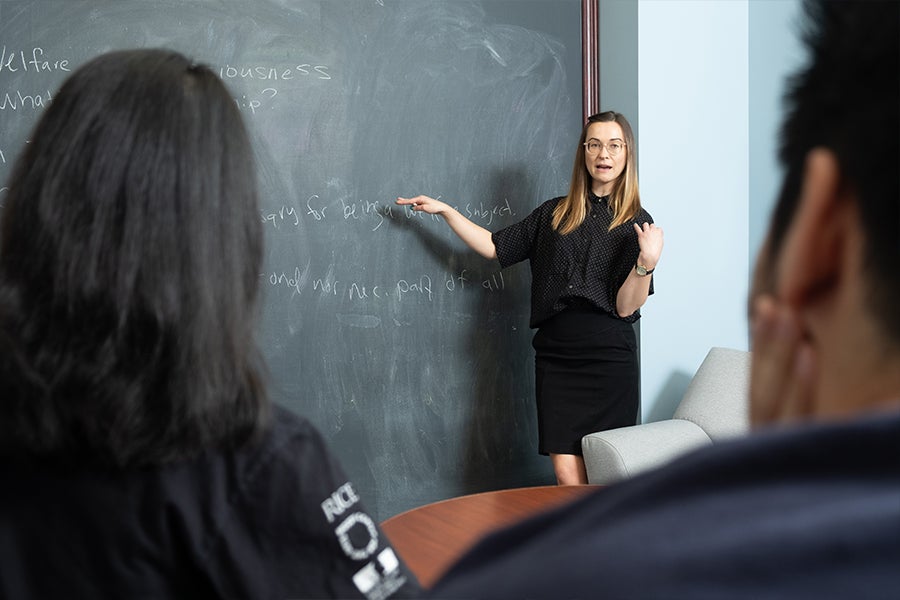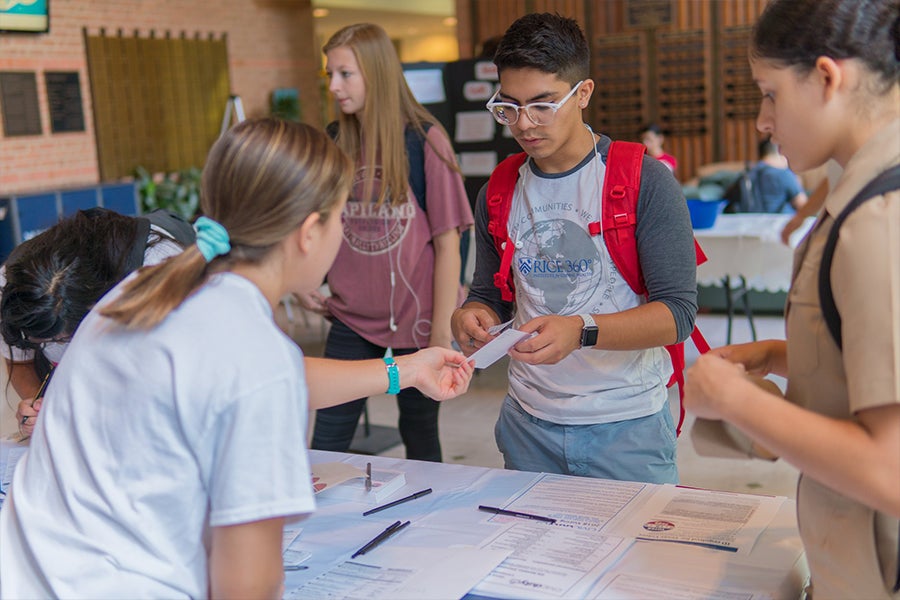 Broaden our students' worldview through civic engagement and global experiences.
Rice is dedicated to producing graduates with broad critical perspective, a desire to understand others, and a willingness to do what it takes to improve quality of life. Locally, this includes supporting programs like the Center for Civic Leadership, which promotes civic development through academically grounded, faculty-led engagement in Houston. Globally, this includes creating new opportunities for travel, study abroad, as well as dynamic research programs like the Rice 360° Institute for Global Health Technologies, which prepares students to lead tomorrow's global health workforce by engaging students to solve real global health challenges.