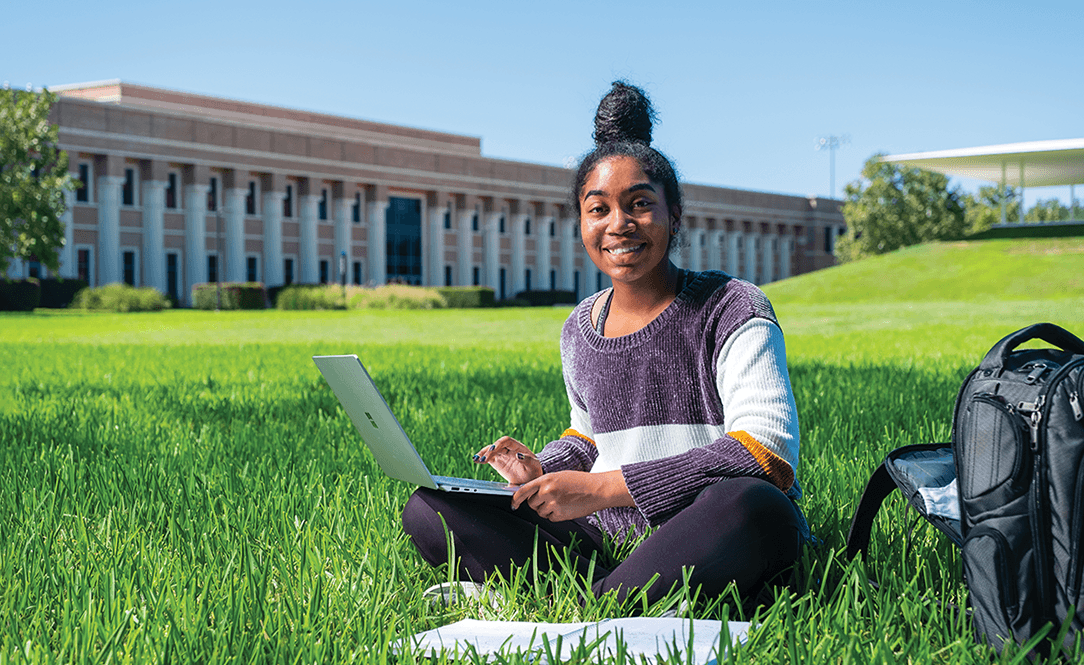 "I came from a non-diverse academic program in high school," Fatima Akilo '24 explains when reflecting on her choice to come to Rice. "I really wanted to be in a more diverse setting, and I could see that students at Rice were really happy and satisfied."
A native of Longview, Texas, Fatima started researching colleges in the seventh grade. Wanting to stay in Texas but push herself academically, she set her sights on Rice, a top-20 university.
When it came time to apply, Fatima realized her family would be eligible to receive financial aid. "When my dad saw The Rice Investment guidelines, he said, 'With this aid, you can definitely go to Rice. You just have to get in. That's the hard part.'" Now starting her first year on campus, Fatima plans on joining the Student Admissions Council, where she will engage with prospective students and their families in her hometown and help them through "the hard part," as well.
Along with a myriad of extracurricular activities, Fatima is making the most of her coursework at Rice by pursuing a double major in chemistry and Spanish on the pre-med track. She plans to continue on this path to achieve her lifelong goal of helping others through orthopedic surgery.
Receiving scholarship support through The Rice Investment allows Fatima to succeed at Rice and gives her a strong foundation for a future of medical school and a career in surgery. "I didn't want to be a financial burden on my family or to be set back by student loans," she notes. "Rice was my ultimate goal, and I am so happy to be here."
If you are interested in supporting The Rice Investment, contact Development and Alumni Relations at stewardship@rice.edu or 713-348-4383.