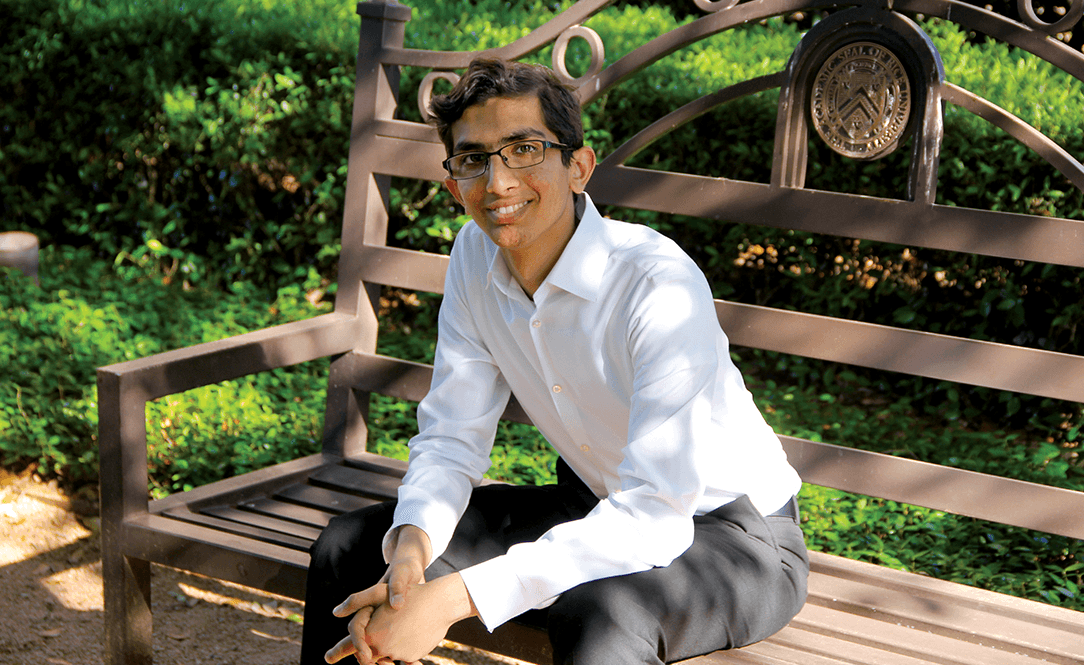 "One way that I've grown since coming to Rice is that I have changed my perception of what success looks like," Hamza Rahim '20 says, "I always had goals that I'd go to college, I'd get a degree in the engineering field and land a job. But seeing all the things that Rice had to offer and talking to people with different perspectives really made me think about what it means to be successful."
For Hamza, defining success meant looking outside his electrical engineering major and discovering the things that made his Rice experience special. One of these extracurricular activities was serving as the president of the Muslim Student Association. Hamza describes his leadership role as an empowering position where he learned about building community and having an impact outside of his typical coursework. "Those are the kinds of things I'll take away," he says.
Another eye-opening experience for Hamza was taking a class called "Introduction to STEM Outreach." Hamza explains, "It was the first class I took that wasn't a requirement. It was just something interesting. It helped me get out of the Rice bubble. We had the chance to actually go to elementary schools and teach lessons about electrical machines and circuits."
Inspired by this class, Hamza continued to volunteer in places where STEM instruction was less available throughout his years at Rice, teaching younger kids about engineering and science. He also ended up taking more courses that were not required but that fed his newfound curiosity, including an Arabic class where he found himself totally immersed in the language.
Of these experiences, Hamza notes, "I've seen going outside my major as an essential part of learning and growing. This exploration has had a positive impact on my engineering career." An OwlEdge Externship during freshman year gave Hamza the opportunity to work with electrical engineering Rice alumni at ExxonMobil – where he began a full-time job this fall as an onsite engineer.
Hamza credits The Rice Investment for allowing him to find his passions at Rice and beyond. "With all of the financial support I received as a student, I was able to really focus on my engineering education — as well as learning so much about the world around me," Hamza says. "Without support from financial aid, I wouldn't have had any of these experiences."
If you are interested in supporting The Rice Investment, contact Development and Alumni Relations at stewardship@rice.edu or 713-348-4383.