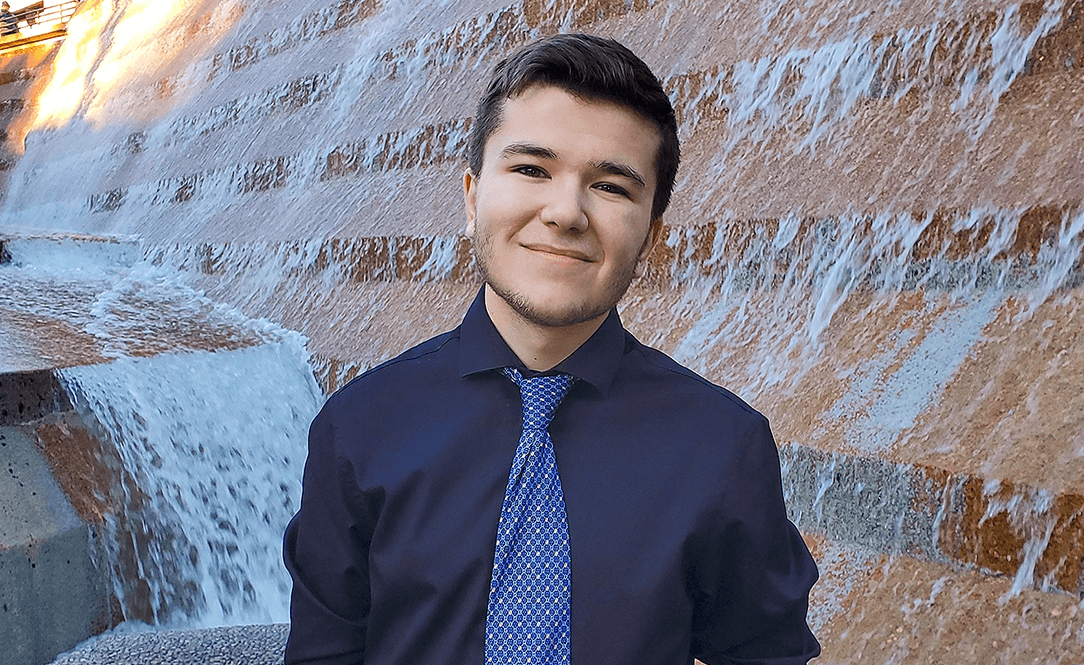 Tomas Jonsson '22 has an eclectic collection of hobbies, but he is intensely devoted to his two academic passions: music and law. A piano performance major and politics, law and social thought minor, Tomas is able to actively engage with both of his interests at Rice, which is why he matriculated in the first place.
"During my senior year of high school, I was making a decision about what school to go to but also where I saw myself going later in life," Tomas explains. "Rice had the best music school by far, and the academics to boot, instead of having just one or the other. And, I got a pretty generous financial aid scholarship."
Now in his junior year, Tomas describes himself as more outgoing and willing to try new things. He currently splits his time outside of class between participating in Mock Trial and traveling around Houston performing with a jazz trio he formed with friends.
In addition to pursuing these extracurricular activities, Tomas is most excited about the opportunities he has found in Rice's Shepherd School of Music. To keep his musical writing skills sharp, he premieres his own compositions once a semester, finding help along the way.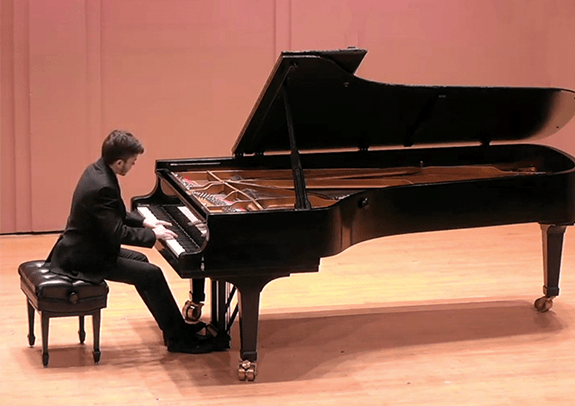 "At home, it would be difficult to find any musicians for a project. Here, there's a huge swath of Rice students willing to do massive performances for free," he says. "For example, one of my compositions with six voice parts and a jazz trio eventually turned into a 22 piece ensemble, which I got to record in the studio."
Reflecting on his experience so far, Tomas notes the importance of The Rice Investment's guaranteed floor of support. "There are a lot of good schools I could have gone to, but there wasn't enough money to pay for them. It was a make or break thing for me, and I wouldn't be able to here without scholarship support from Rice and from the Shepherd School."
If you are interested in supporting The Rice Investment, contact Development and Alumni Relations at stewardship@rice.edu or 713-348-4383.