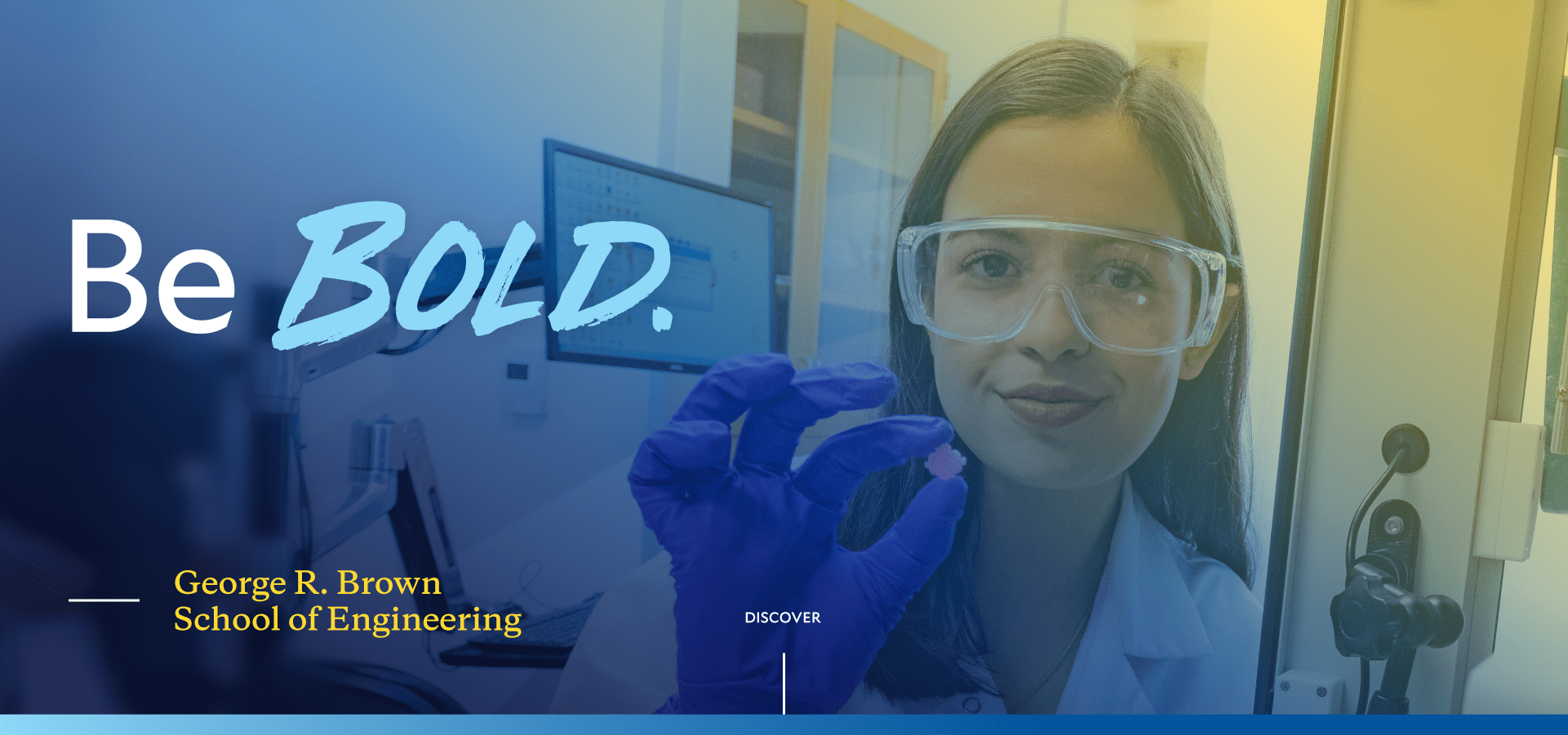 The George R. Brown
School of Engineering
Rice engineers are transforming the world we imagine into the world of today.
The George R. Brown School of Engineering is uniquely positioned to address pressing problems like pollution, clean water, renewable energy and access to healthcare — and turn them into opportunities for boundless innovation. Through the Be Bold campaign, we will focus our efforts on building a state-of-the-art Engineering and Science Building, investing in key interdisciplinary research that leverages our strengths, supporting graduate scholars who play an outsized role in enhancing the quality of our programs, and growing some of the most dynamic undergraduate initiatives in the nation.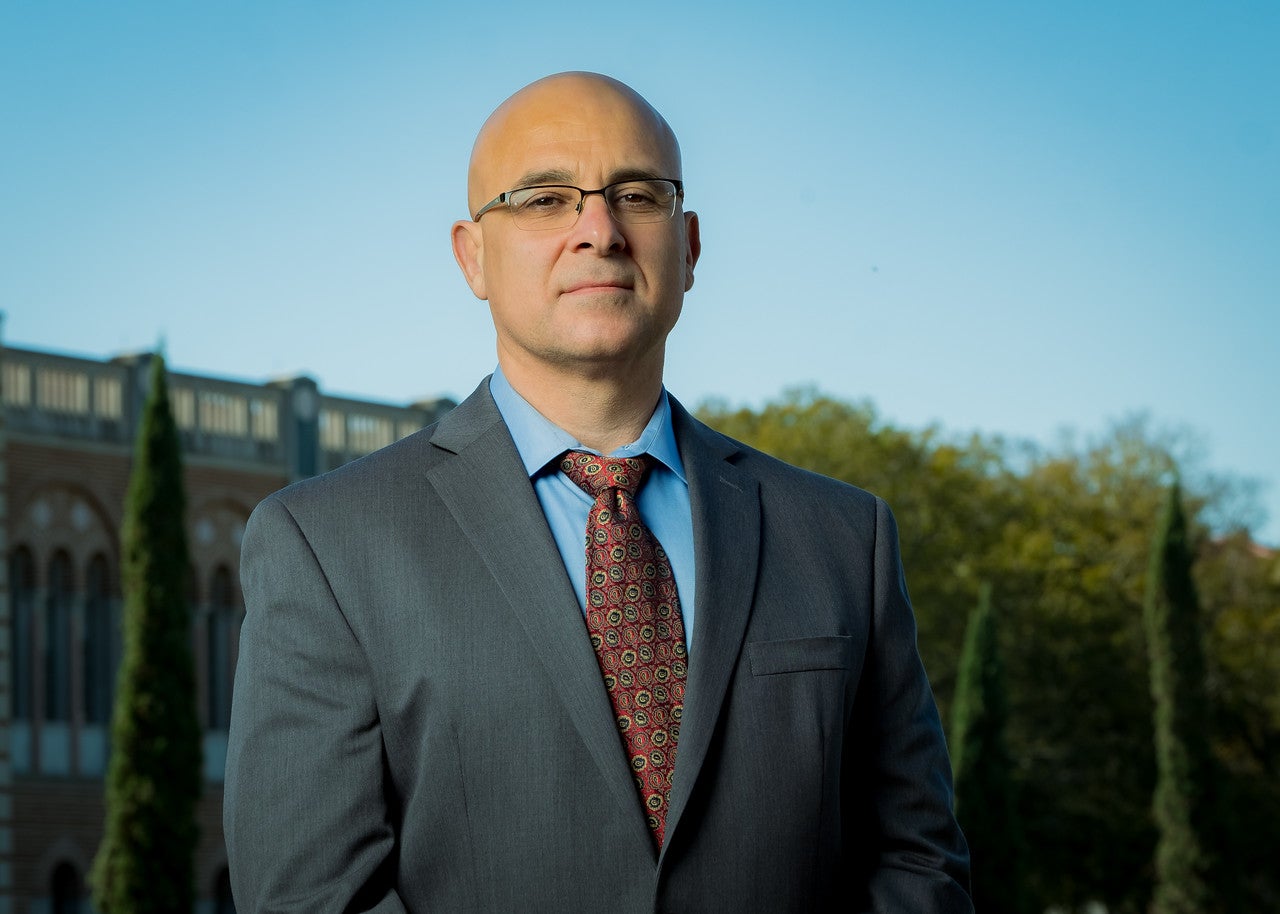 Luay Nahkleh
William and Stephanie Sick Dean, George R. Brown School of Engineering
Professor of Computer Science and of BioSciences
A Message from the Dean
Engineering has been a part of Rice's DNA for more than 100 years. Today, situated amongst the top programs in the nation, we are world leaders in energy research, data science, biotechnology, artificial intelligence and machine learning, and advanced materials research. We must build on these strengths, moving forward in teaching, in research, and in translating innovation into real world solutions.
Read more
The Be Bold campaign challenges us to advance human progress and possibility on a grand scale. In this spirit, the George R. Brown School of Engineering embraces the prodigious mission of engineering with social responsibility — engaging in engineering research and education that considers the benefits to humanity alongside the impact on society and the environment. By forging stronger collaborations across campus, by designing curricula and pursuing research that address humanity's most pressing needs, and by designing processes that emphasize and embrace diversity, equity and inclusion, we can improve the quality of people's lives.
Achieving our bold vision requires creativity, talent and a willingness to move outside of traditional paradigms into new ways of thinking and seeing the world. Your support of the Be Bold campaign will propel us to new frontiers in engineering, empowering our talented students and faculty to pursue unprecedented research and develop technologies that facilitate equitable communities.
Advance Visionary Problem Solvers
OUR PEOPLE tackle the most pressing problems to improve humanity. Through Be Bold: The Campaign for Rice, we must recruit and support our faculty who make breakthroughs in areas such as quantum computing, neuroengineering, artificial intelligence and hydrocarbon research. We also must raise significant support for graduate students, who fuel excellence in the lab and in the classroom and accelerate real-time solutions that impact all of our lives.
With your support,
we will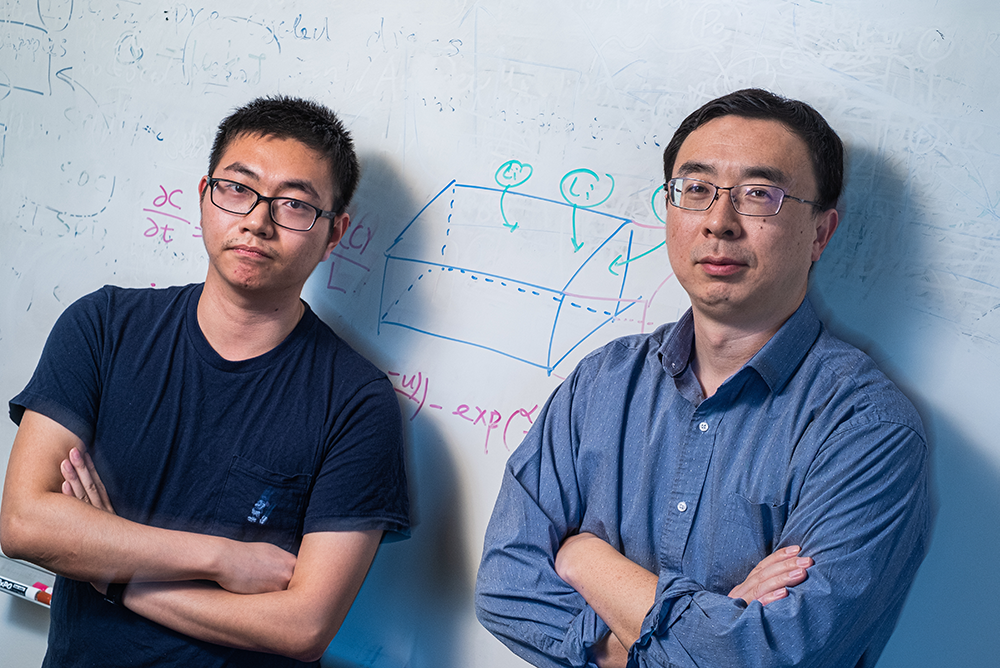 Invest in outstanding faculty researchers and teachers who will solve the world's biggest problems
Of the many factors that contribute to a university's excellence, none is more important than outstanding faculty. Rice professors push their fields in new directions and teach their students to do the same. Endowed professorships and chairs are one of the most powerful ways to attract the best and brightest in their fields.
Opportunities to be bold together
Name a professorships or chair

Endowed positions support transformational faculty who leverage our strengths, location, agility, and interdisciplinary culture to solve local and global challenges.

Engineering research innovation fund

Support the commercialization of the school's research by training, mentoring, funding and accelerating graduate students, postdocs and faculty researchers within the school of Engineering.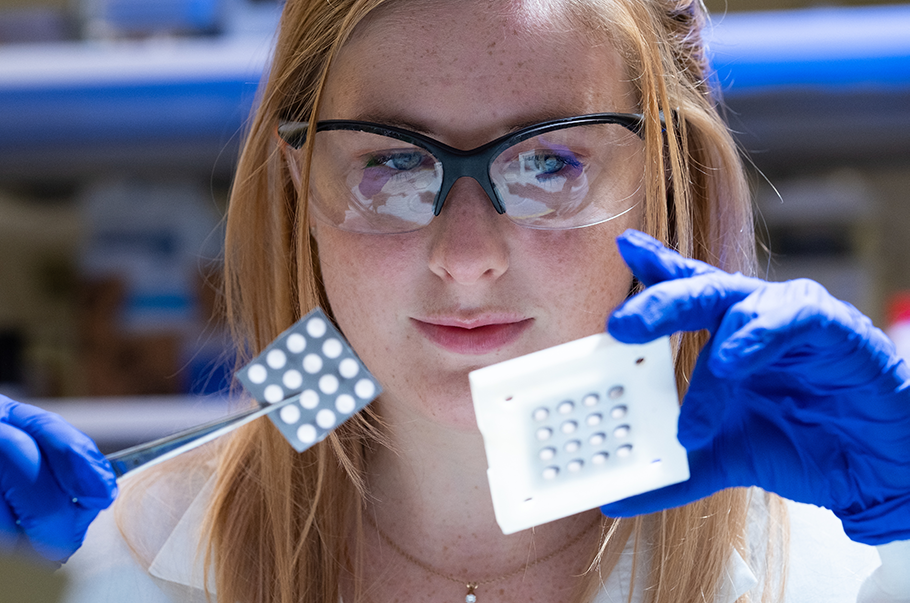 Attract the brightest graduate students who enhance our research, reputation and Rice experience
Graduate students are not only integral to pioneering research, but they also play a key role in defining the quality of our undergraduate experience, building a pipeline of diverse talent, and amplifying our visibility and rankings. Graduate fellowships will encourage more undergraduates to pursue advanced degrees and attract a diverse pool of top candidates to engineering graduate programs.
Opportunities to be bold together
Endowed graduate and postdoctoral fellowships

A named fellowship endowment enables the School of Engineering to attract outstanding graduate students and postdoctoral scholars and build the prestige of our programs.

Graduate recruitment awards

Endowing these prestigious grants, which support students' research and career aspirations, will enable the school to compete with the best institutions for top talent.
Energy and the Environment
Located in the world's energy capital, Rice engineers are vital to designing and implementing solutions to the world's growing energy needs. With expertise in advanced oil and gas exploration, energy storage, renewable energy, seismic data processing and environmental fluid dynamics, we aim to be on the forefront of the global energy transition.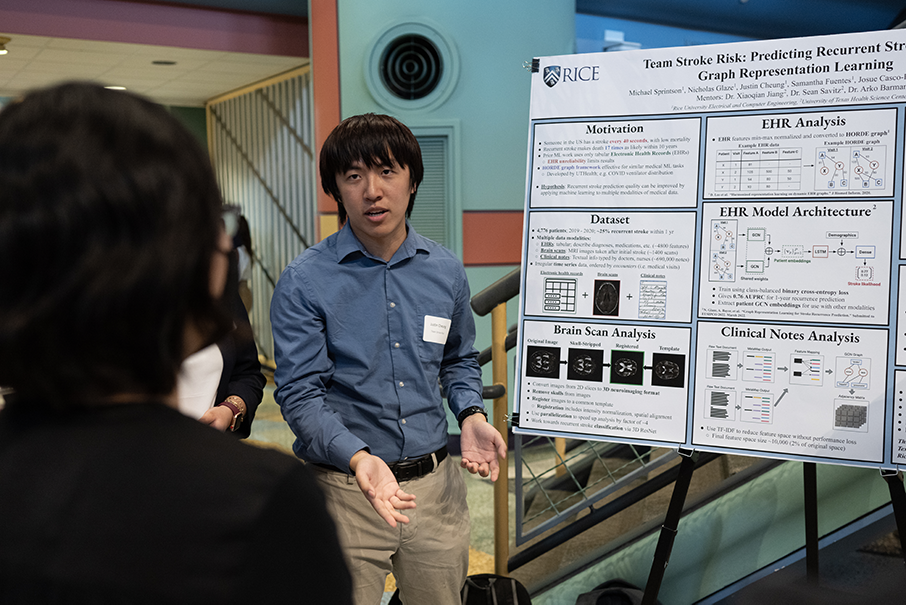 Engineering and Medicine
Rice engineers have been developing vital technologies that impact human health and medicine since helping to develop the world's first artificial heart. Situated in the Texas Medical Center, the world's largest medical complex, we seek to become an international leader in the development and translation of engineering technologies that enable the prevention, treatment and management of diseases.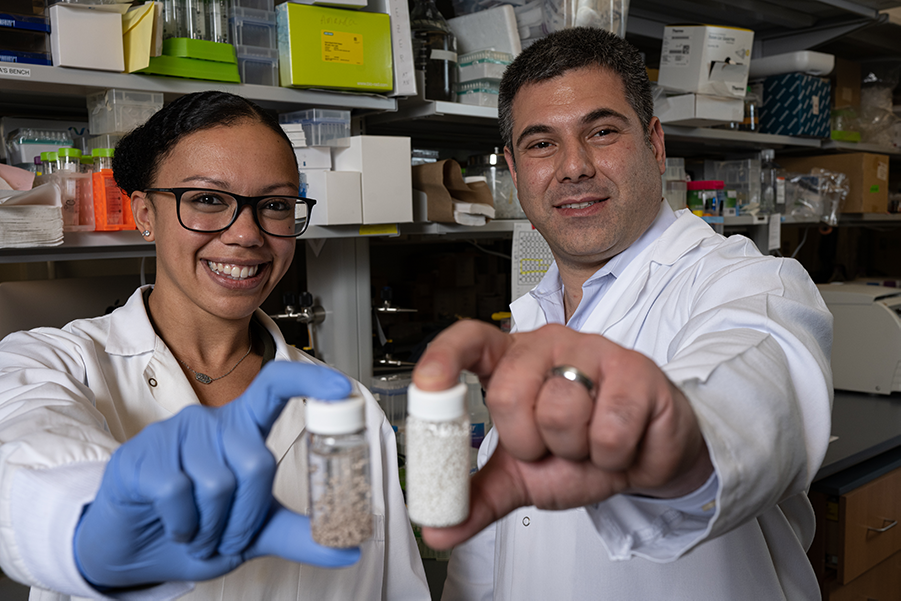 Molecular Nanotechnology and Materials
Dating back to the Nobel-prize-winning discovery of a new form of carbon at Rice, Rice engineers and scientists have been at the leading edge of nanotechnology and materials science. The result of these highly collaborative efforts is world-changing research in carbon nanomaterials composites, photonics and nanoplasmonics, and energy conversion and storage.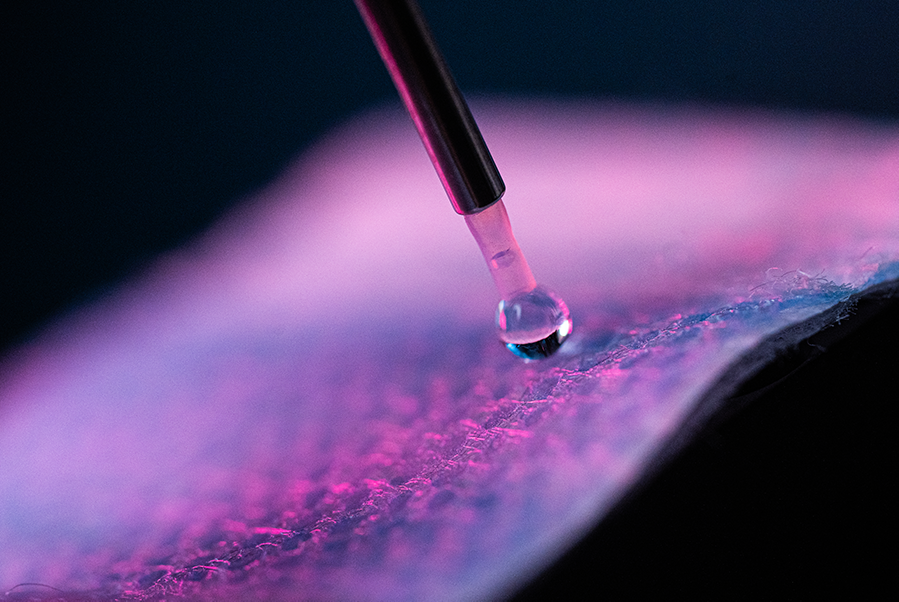 Future Computing
Representing some of the most exciting areas of research in engineering, future computing leverages our expertise in artificial intelligence, machine learning and robotics for a wide range of applications, such as developing cancer diagnostics, improving educational outcomes, designing drug therapies, predicting natural disasters, combatting social media misinformation and more.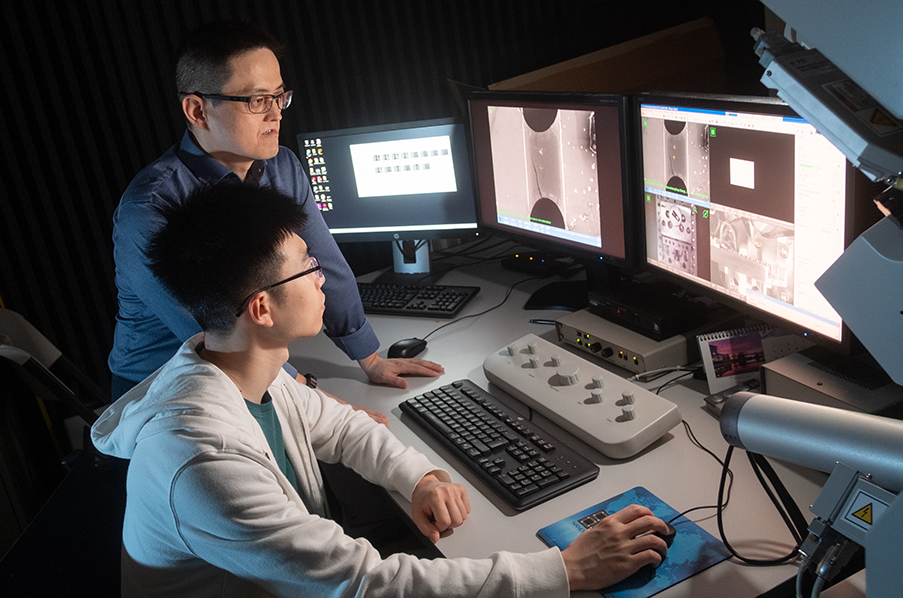 Cities of the Future
Rice's engineers are creating sustainable, resilient cities of the future by partnering with social scientists, architects, policy experts and data scientists to build better infrastructure and management, with innovative solutions rooted in high-tech materials, sensor networks and better data.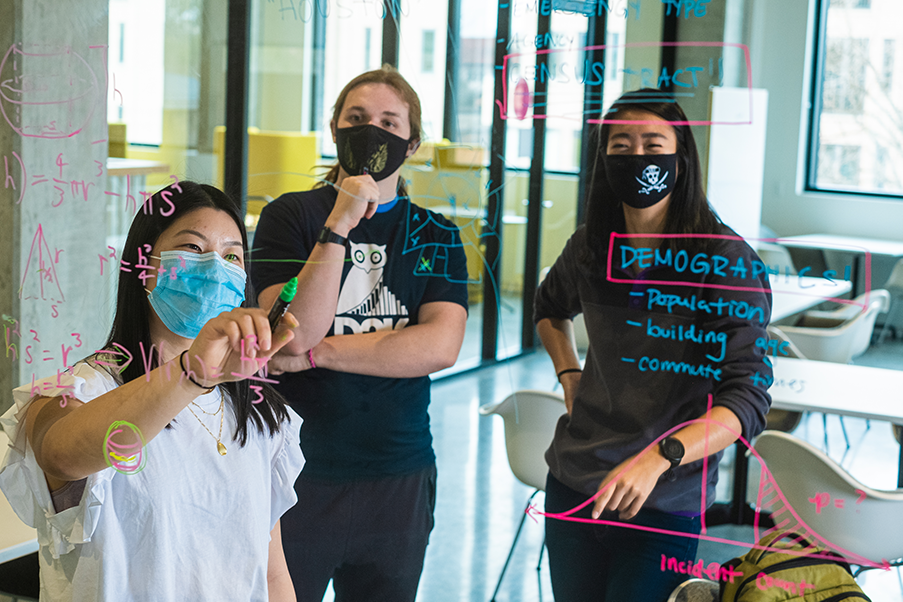 Inspire Future Engineering Leaders
OUR PROGRAMS advance innovation in education and experiential learning grounded in social responsibility and diversity, equity and inclusion. World-class research drives learning, fosters curiosity, allows students to partner with faculty to solve grand challenges, and builds the bridge from academia to commercialization. All of this starts with training, mentoring, funding and accelerating the great ideas of graduate students, postdocs and faculty researchers within the School of Engineering.
With your support,
we will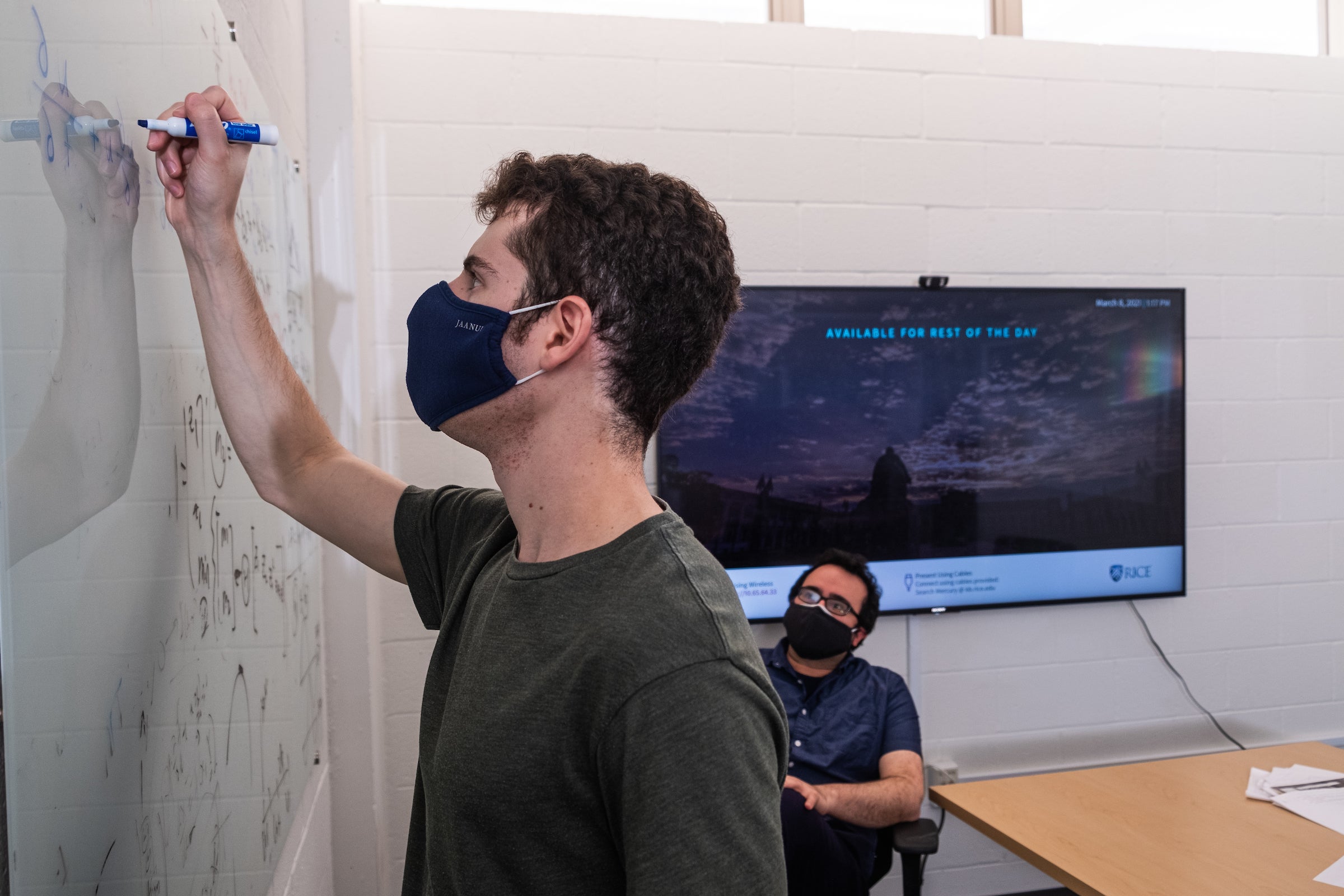 Expand access to hands-on learning opportunities to all engineering undergraduates
Programs like the Center for Transforming Data to Knowledge, Oshman Engineering Design Kitchen, Rice Center for Engineering Leadership, ACTIVATE communications education, and professional master's programs contribute to a vibrant student experience that emphasizes hands-on instruction and real-world problem solving. With student demand at an all-time high, we must continue to grow these essential programs.
Opportunities to be bold together
Dean's Excellence Fund

Support the school's pressing needs and the highest educational priorities.

Experiential learning

Fuel student projects and social impact through the Oshman Engineering Design Kitchen, Rice Center for Engineering Leadership and the Data to Knowledge Lab

Undergraduate and graduate student awards

These named awards enhance student achievement and recognition and inspire innovation in student design teams.

ACTIVATE Communication Program Fellowships

???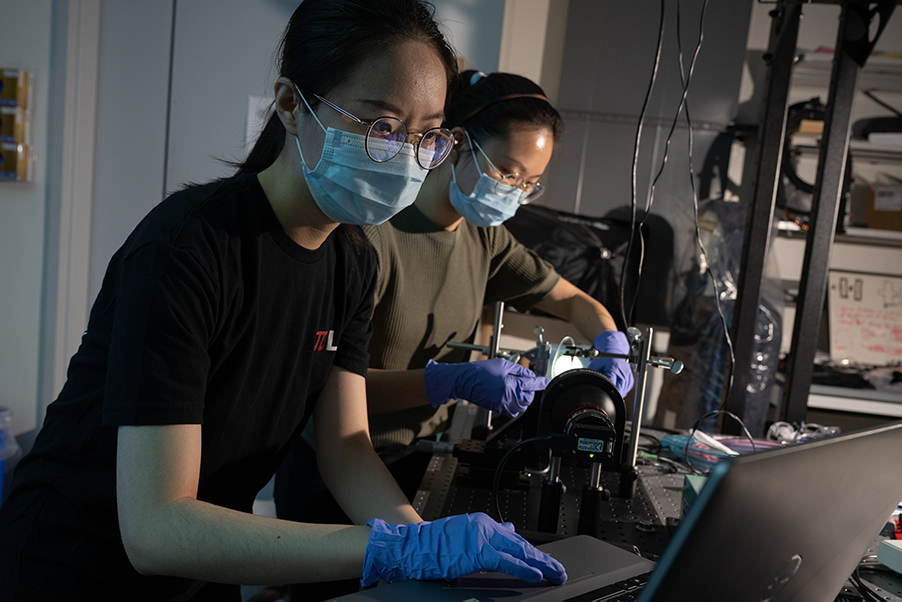 Reimagine education in a state-of-the-art setting — solving real-world problems and challenges
We seek to build a new Engineering Education Center that will serve as the new home for Rice engineering's most dynamic student programs, including RCEL, OEDK, D2K, ACTIVATE and master's programs. A two-story expansion to the current OEDK facility will enable us to meet the high student demand and maintain Rice's status on the cutting edge of engineering education.
Opportunities to be bold together
Engineering Education Center
A lead gift will launch a two-story expansion to our current OEDK facility that will increase teaching labs, as well as substantial co-working, networking and prototyping spaces. Other naming opportunities will follow.
Lead Innovation and Collaboration
OUR INFRASTRUCTURE advances curiosity-driven inquiry and supports discovery among our forward-looking scholars, students and educators. Through Be Bold, we will provide state-of-the-art environments for collaboration and hands-on learning that enables our engineers to be fearless in the face of complexity and capable of solving our world's most pressing problems in a socially responsible way.
With your support,
we will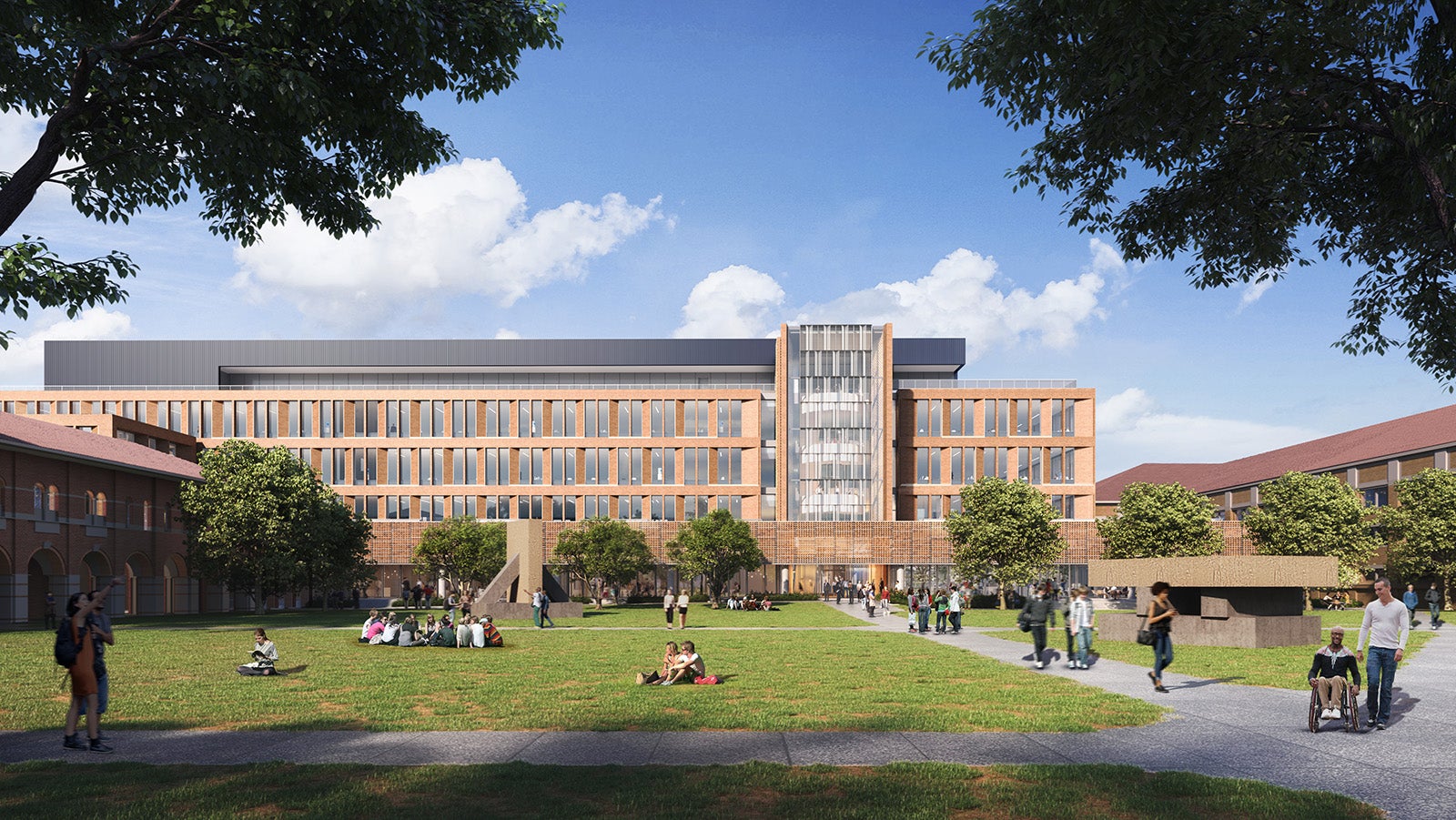 Discover the building blocks of tomorrow
The new Ralph S. O'Connor Building for Engineering and Science, a 266,000-square-foot facility currently under construction, will allow Rice engineers and scientists to address a host of pressing needs spanning new materials, healthcare, energy, the environment and more. The building includes naming opportunities spanning a state-of-the-art laboratory space, classrooms, collaborative gathering spaces, and flexible offices with touchdown spaces to support significant increases in faculty, post-docs and graduate students.
Learn more about this dynamic facility at giving.rice.edu/oconnor-building.
Be bold together
To learn how you can support the George R. Brown School of Engineering boldly transform the world we imagine into the world of today, please contact:
Cynthia Riley
Senior Director of Development
cynthia.c.riley@rice.edu
713-348-3189
Katie Donovan
Director of Development - Engineering