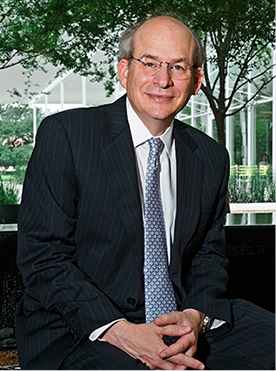 Letter from President David W. Leebron
Dear Alumni, Parents and Friends,
Just two years ago we formally announced The Rice Investment, a new policy that significantly expands our financial aid for low- and middle-income families. The positive response both from our community and from prospective students and families was extraordinary, and we saw a 30 percent increase in applications. At the same time, we launched the most substantial scholarship fundraising effort in Rice's history to permanently support this effort. Thanks to the remarkable generosity and dedication of our donors, we are now more than a third of the way to our goal of raising $150 million in new endowed scholarships by 2025.
Here's our progress
To fully fund The Rice Investment, we must secure $150 million in scholarship endowments by 2025. As of October 2020, we have reached 38% of that goal.
49% of the fall 2020 freshman entering class is receiving need-based financial aid.
58% of undergraduates currently receive some sort of financial aid, including need-based, merit or departmental aid.
75% of Rice students graduate debt-free.
Applications to Rice increased 30% the year after The Rice Investment was announced.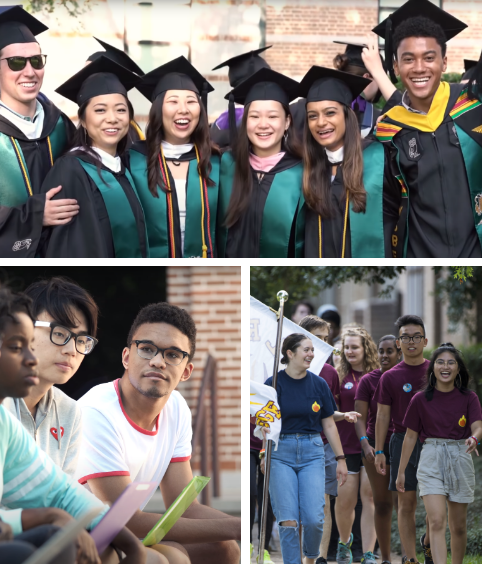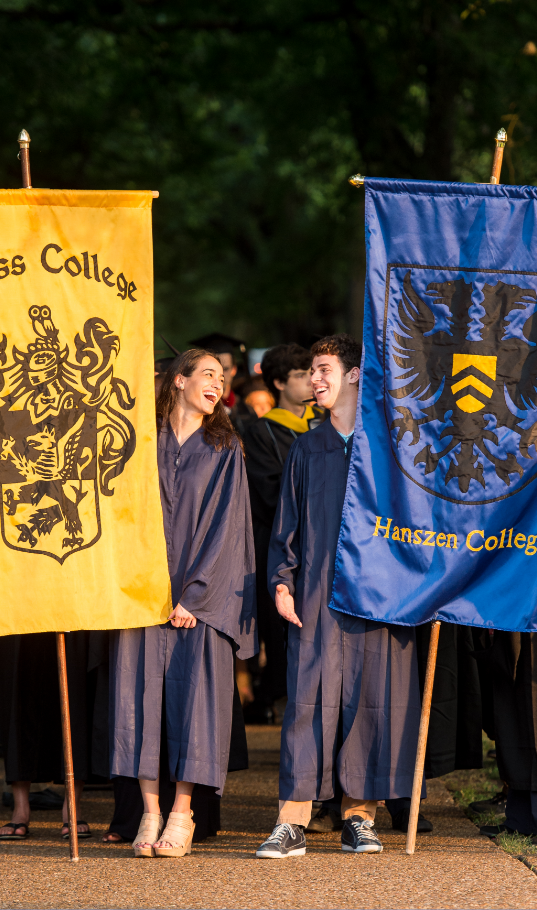 HOW RICE COMPARES TO PEER INSTITUTIONS:

Best Value in Texas
(Niche.com)

No. 16 overall,
No. 8 Best Value
(US News)

No. 9 for students graduating with low student debt (US News)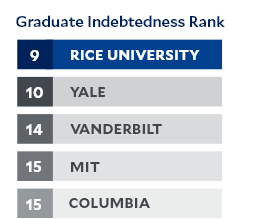 Average federal loan debt for Rice students is $13,460 (US News)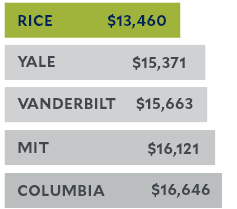 Here's who we are helping
The Rice Investment is all about our remarkable students and ensuring that they are afforded the opportunity to learn, explore and innovate. We spoke with four exceptional Owls and learned how generous financial aid provided a path to an unparalleled Rice experience.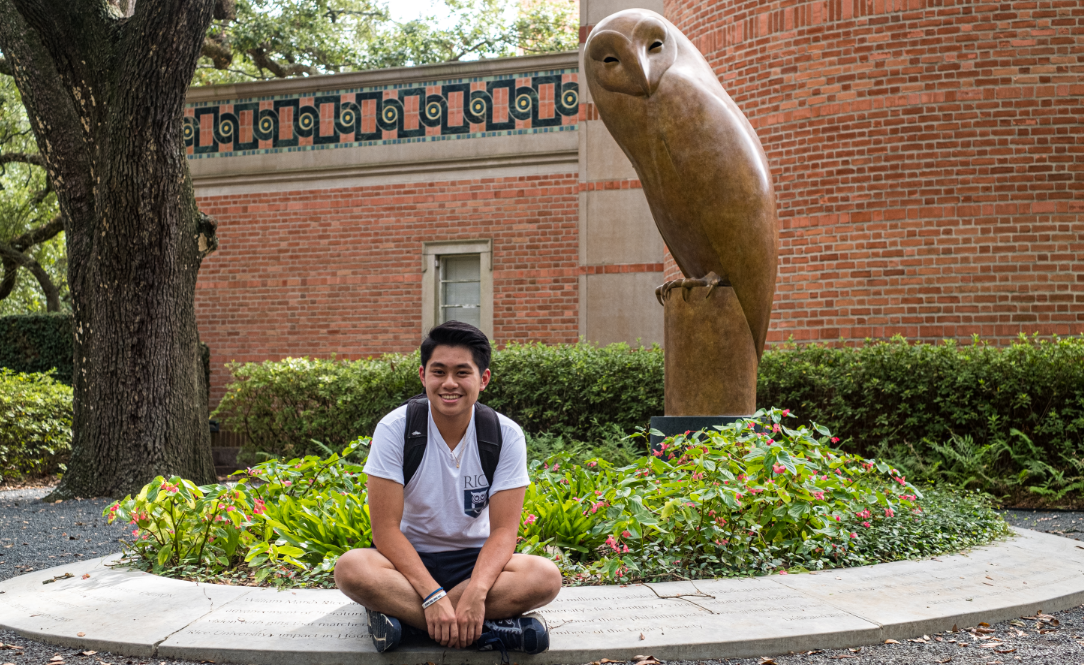 Johnny Dang '22
AN EMERGING PERSPECTIVE
While at Rice, Johnny Dang '22 has broadened his perspective and learned to truly consider the viewpoints of his fellow students — qualities that will serve him well as a future physician. The Rice Investment has made his Rice experience possible and has instilled in him the importance of community.
Endowment Q&A: A Conversation with Kathy Collins and Allison Thacker
We recently sat down with the resident experts Kathy Collins and Allison Thacker '96 to get their take on The Rice Investment, scholarship endowments and the state of affordability in higher education today.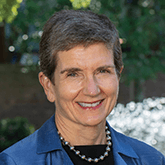 Kathy Collins
Vice President for Finance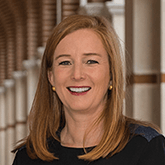 Allison Thacker '96
Chief Investment Office and President, Rice Management Company
Vice President for Investments and Treasurer, Rice University